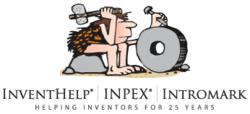 PITTSBURGH, PA (PRWEB) May 02, 2012
InventHelp®, America's largest invention submission company, announces that one of its clients, an inventor from California, has designed a communication device that could enable an occupant of a residence or commercial building to relay a request for emergency assistance. This invention is patented.
The "S A P B Unit" could provide an increased level of security in the event of an emergency by offering a more reliable means of obtaining emergency service. The device features a design that would enable the unit to work in the event of a power outage or during an interruption of phone service. Ideal for use in homes, schools, nursery schools and businesses, the S A P B Unit could provide users peace of mind.
The S A P B Unit would consist of an electronic device encased in a box-like housing. The device would measure four to five inches deep, six to eight inches wide and two and a half to three inches high. The unit would be producible from electronic circuitry and a molded plastic housing. A single panic/alarm button would be located in the center of the unit's top panel. The button would feature a round shape and include a red cross on a white background. An A/C port would be built into the side of the unit to receive an A/C adapter from a main power source. The adapter would feature a six foot cord. The unit could automatically revert to battery operation if the main power source fails. In the event that the panic/alarm button is pressed, an antenna, protruding from one corner of the unit, would work to contact emergency personnel or a monitoring system. The S A P B Unit may be installed in discreet locations, and a satellite version could also be offered.
InventHelp® is attempting to submit the invention to companies for review. If substantial interest is expressed, the company will attempt to negotiate for a sale or royalties for the inventor. For more information, telephone Dept. 04-LIN-1306 at (800) 851-6030.
Manufacturers interested in reviewing additional inventions and new product ideas can contact InventHelp's marketing partner Intromark by filling out an online request to review new product ideas here.
# # #