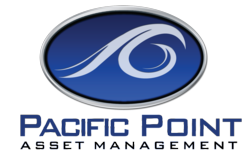 Along with our growth in California, [Washington Wealth Management's] national strategy keeps rolling on, stoked by advisor demand, with more announcements pending in the coming months from across the country.
Los Angles, CA (PRWEB) May 01, 2012
Washington Wealth Management LLC, an independent Registered Investment Advisor, today announced that it has welcomed aboard Pacific Point Asset Management (PPAM), led by 25-year industry veteran Ricardo "Rick" Montejano with partners David Yee and Jeff Mramor, all previously with Wells Fargo. Christian Amato also joined the team from Morgan Staley. The addition of the Pacific Point Asset Management team coincides with the opening of Washington Wealth Management's Woodland Hills office, the firm's seventh office nationwide, its first in the Los Angeles market.
Washington Wealth Management, based in Virginia and established in 2010 by wirehouse veterans with the express purpose of setting experienced financial advisors free, offers advisors true ownership of their business in addition to a world-class platform from which to operate. At Washington Wealth Management, investment choice vastly exceeds that of a single wirehouse, and advisors make all of the decisions that create their client's wealth management solutions, utilizing the full universe of products and services that are best for the client, not just one firm's best offering.
Pacific Point Asset Management chose WWM over other options based on two primary criteria, platform and people. Mr. Montejano commented "We were looking for a better solution for our clients and we quickly determined that independence offered us the greatest number of solutions to serve their varied needs in a conflict free manner. WWM was a philosophical and cultural fit that, combined with their multi-custodial platform, made this the best possible decision for us. Simply put, we trust the WWM team, they understand where we are coming from and, more importantly, where we want to go. Having seasoned partners to help us navigate this new environment is a key component of this transition." He added, "For the first time ever, we can really provide a truly customized offering for each and every client, with no limitation. That is exciting."
Jeff Bouchard, the Southwest Regional Director for Washington Wealth Management commented, "Rick Montejano and his team at Pacific Point Asset Management embody all the characteristics we were looking for as we opened the LA market; vision, integrity, and a reputation for the highest ethical standards. We couldn't have found a better group of advisors to lead us in Woodland Hills. They have a constant focus on doing what's best for their clients – at all times – and are true professionals."
The Woodland Hills office is Washington Wealth Management's third office in California, joining the firm's two existing offices in San Diego. The office is managed by Washington Wealth Management Director Whit Whitehouse, who remarked on the addition of the Pacific Point Asset Management firm, "I am thrilled to have these four top financial professionals as part of the Washington Wealth family. Given their level of experience and sterling reputation in the industry, it is fitting that Rick, David, Jeff and Christian are the cornerstone team for our firm in the LA market." Mr. Whitehouse continued, "We are starting off on the right foot, and we look forward to a long and successful partnership with Pacific Point as we grow in Los Angeles."
John Simmons, Washington Wealth Management's President commented, "The Los Angeles market is an important market for us, and I am thrilled that Jeff and Whit have been able to establish our presence there with Pacific Point Asset Management, a team of great professionals who are also great people. Along with our growth in California, our national strategy keeps rolling on, stoked by advisor demand, with more announcements pending in the coming months from across the country."
WWM CEO Tony Sirianni took a moment to consider the speed at which the firm has been able to expand, "We are 18 months into this, and we are way ahead of where we had planned to be at this point. We're offering advisors something very different than what the traditional wirehouses ever will – true ownership in their business and the ability to deliver only what's best for the client. That continues to make us the preferred home for wirehouse teams doing more than $1 million in revenues."
Rob Bartenstein Chief of Firm Strategy at WWM concluded, "In the past, going independent was a daunting decision, but I think word about us is getting out. Advisors are beginning to recognize that there's a path, along with a team here at WWM who can make it easy for them to find their way to freedom. Make no mistake, there is a real revolution going on in this business. It's about doing what's right for clients and advisors. The Pacific Point Team is on the cutting edge of that movement. We're here to help them and others lead the way."
ABOUT WASHINGTON WEALTH MANAGEMENT
Washington Wealth Management, LLC, an independent Registered Investment Advisor (RIA), is dedicated to the belief that the advisor/client relationship is paramount. This relationship depends on trust, flexibility, freedom of investment choice and an advisor's ability to offer effective, comprehensive advice and service in a conflict-free environment. To that end, the firm's platform is comprised of an independent Registered Investment Advisor (RIA) with a broker dealer and multi-custodian offering. This hybrid arrangement allows experienced Financial Advisors the opportunity to break away from traditional wirehouse models without giving up any investment options critical to a client's investment success or causing significant disruption to a client's existing holdings.