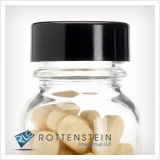 New York (PRWEB) May 01, 2012
Published on April 24, 2012, in the online journal Frontiers in Evolutionary Psychology, the paper is titled "Primum no nocere: evolutionary analysis of whether antidepressants do more harm than good." According to an article on MedicalXpress.com, the paper's conclusions are based on its authors' analysis of "previous patient studies into the effects of anti-depressants."
The paper's authors report having "had difficulty finding strong evidence of [antidepressants'] beneficial effects." But, their paper states, they did find significant evidence of antidepressants' negative impact on bodily processes that rely on seratonin, an "evolutionarily ancient biochemical" that antidepressants increase in the brain, where seratonin regulates mood. As a result of antidepressants' negative effect on these processes, antidepressants can cause digestive problems, atypical sperm development, abnormal bleeding, stroke and premature death, the paper's authors wrote.
Since the authors' "review shows that antidepressants have adverse effects on every major system regulated by serotonin," and since their review also found little credible scientific evidence to support assertions that antidepressants benefit their users, the paper concludes: "The weight of current evidence suggests that, in general, antidepressants are neither safe nor effective; they appear to do more harm than good."
As an advocate for patients who allege they have been injured as a result of having taken the antidepressant Zoloft, the Rottenstein Law Group hopes the medical community, as suggested by the paper's authors: (1) explains to patients that the symptom-reducing effects of antidepressants are modest for all but the most serious depressives, (2) exercises significantly greater caution in the prescription of antidepressants, and (3) conducts significantly more research into the overall functioning of antidepressants.
RLG's Zoloft Birth Defects Information Center, at http://www.zoloftsertralinebirthdefects.com, has features that allow for easy sharing, including links for automatic posting on Facebook and Twitter, specifically to enable visitors to spread the word about Zoloft and the dangers of the drug. The Rottenstein Law Group, a personal injury firm, encourages visitors to link to its sites from their own blogs and websites to spread information about defective medical products and dangerous drugs.
About THE ROTTENSTEIN LAW GROUP
The Rottenstein Law Group is a New York-based law firm that represents clients in mass tort actions. The firm was recently founded by Rochelle Rottenstein, who has more than two decades of experience as a lawyer, to represent clients in consumer product injury, mass tort, and class action lawsuits in a compassionate manner. http://www.rotlaw.com
Contact:
The Rottenstein Law Group, LLP
Rochelle Rottenstein, Esq.
1259 Veeder Drive
Hewlett NY 11557
(212) 933-9500 (office phone)
(212) 933-9980 (facsimile)
rochelle(at)rotlaw.com
http://www.rotlaw.com
###