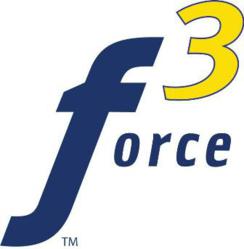 Crofton, MD (PRWEB) May 01, 2012
Force 3 announced today that it is the recipient of a Cisco Partner Summit Public Sector award for Cisco Collaboration Partner of the Year. Cisco unveiled the winners at its annual channel partner conference on April 17, 2012 in San Diego, California.
"Cisco is proud to partner with so many well-respected and industry-leading organizations, and it is an honor to recognize Force 3 as a Cisco Partner Summit theater award winner," said Jim Sherriff, senior vice president, Americas Partner Organization at Cisco. "The Cisco Collaboration Partner of the Year presented to Force 3 recognizes its performance and expertise as a Cisco channel partner in the United States public sector in 2011."
"We are extremely honored to be named Cisco's public sector Collaboration Partner of the Year," said Rocky Cintron, CEO of Force 3. "Like Cisco, we are dedicated to delivering innovative solutions to our customers. This honor validates our expertise of Cisco technology in the collaboration space and we look forward to growing our partnership with Cisco."
"Our customers have trusted Force 3 to develop and deliver innovative collaboration solutions. This award signifies the hard work and dedication of the team and shows the strength of Force 3's talent in the collaboration space," said Jason Parry, Director of Collaboration for Force 3.
Cisco Partner Summit awards are presented at three levels: global, geo, and theater. Cisco Partner Summit public sector awards reflect the top-performing channel partners within a specific technology market across several geographic regions.
About Force 3
Force 3 is the trusted provider of Data Center, Communication and Collaboration, Borderless Networks and Cyber Security services for Federal agencies, Enterprise organizations and their key partners. With headquarters in Crofton, Md. and offices in Herndon, Va. and San Antonio, Texas, Force 3 has a 20-year history of delivering, supporting, and maintaining cost-effective IT products and services. At Force 3, we have a relentless focus on achieving our customers' end goal through innovation, unique solutions and highly trained, passionate people. Our dedication has resulted in being named one of Cisco's Top 5 Federal Gold Partners in America, as well as Federal Virtualization Partner of the Year in 2011. For more information, please visit http://www.force3.com.
Cisco and the Cisco logo are trademarks or registered trademarks of Cisco and/or its affiliates in the U.S. and other countries.