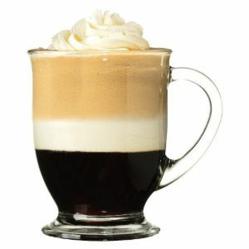 Waiting for your car to be serviced is a luxury experience for many.
Charlotte, NC (PRWEB) May 02, 2012
Remember the days when the waiting room at a car dealership consisted of hard chairs, ancient magazines and the smell of motor oil wafting from the garage?
More and more, high-end car dealerships are showing appreciation to their loyal customers with over-the-top amenities. And they're finding that a great way to lure potential buyers is to completely pamper them.
In Charlotte, N.C., Scott McCorkle's Liberty Buick GMC is taking advantage of this alternative marketing strategy. McCorkle adapted California style spa glitz to fit his reputation of Southern hospitality. McCorkle's customers enjoy a blend of luxury amenities: good conversation over a fresh-brewed cup of gourmet coffee, and red carpet service appointments. He also added a play area for the kids, so Mom and Dad can talk about car options without worrying about their youngsters.
Typically, owners of luxury cars enjoy the finer things in life and expect a certain level of "wow factor." With this growing trend toward special treatment, they won't be disappointed; their Champagne palates will surely be quenched with the extraordinary treatment they receive at some forward-thinking dealerships.
Dealers are incorporating these marketing strategies, and they find that their customers are impressed when they buy the vehicle, and they keep coming back for more special treatment.
Across the country, dealers, like McCorkle, are putting their own unique twists on the "extras." Among the offerings dealers boast about: Chauffeured rides to the airport, vehicle service appointments done while customers are away on business trips or vacation, even a "relaxation room" for a quick escape from stress. Concierge services, personal shopping services and babysitting services also are available at some higher-end dealerships.
Although not all these services are complimentary, the convenience and the "wow factor" make many see the cost as worthwhile.
Some dealerships pull out all the stops. A Lexus dealer in El Monte Calif., has extras ranging from flat screen televisions to plush seating areas with free Internet access, complimentary use of iPads, a business center and an underground indoor showroom to protect customers from the elements. In addition, there's an onsite Starbucks, a Subway, a Verizon Wireless retail store and an auto club with services allowing customer to get their car tags and registration while waiting for their car to be serviced.
The purchase of a luxury vehicle is no small financial investment and in many cases, customers feel that they're buying more than a top-of-the-line automobile. Buyers may feel that they are buying membership into a club that reinforces their buying decision, every time they return to that dealership, even for an oil change.
So, in today's car-buying market, you don't have to be a CEO, a music mogul or a movie star to get the royal treatment. Just find the right dealership and prepare to be spoiled rotten!