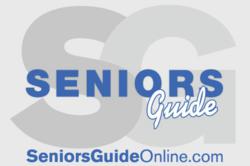 Early indicators are showing that 2012 will be the year that older generations of Americans adopt habits of technology similar to their younger counterparts.
Richmond, VA (PRWEB) May 02, 2012
Reports from early 2012 are indicating that the use of new technologies among adults aged 55-65 are sharply on the rise. The data, interpreted by http://www.SeniorsGuideOnline.com acknowledges the trend of an older generation embracing the digital age.
A new report on new technologies released by IBM surveyed 3,800 adults from 6 different countries. The report, interpreting data from digital consumers, pointed to a surprising figure relating to the Baby Boomers and Senior Citizen generations. Per the report, 65% of "early adopters" of new technologies were adults aged 55-64 – not overwhelmingly younger as would be predicted.
"Making tech simple for that audience is a key factor," says Saul Berman, a global strategy consulting leader of IBM's Business Services Division.
Some of the newer technologies American Seniors are using are QR Codes, e-reader and tablets, and a presence on Social Media – mainly Facebook.
A recent report from the Pew Internet and American Life Project shows that Senior Citizens are the fastest growing segment of Facebook users in the US. Specifically, females ages 55 and older.
"Facebook has become a sort of, 'one stop' for older adults looking to keep in touch with younger family members and friends," says Katharine Ross, Director of Publishing for Seniors Guide.
"Seniors can view photos, stay current on news, and even keep up with the family through status updates," continued Ross.
Keeping older adults active is an essential element in prolonging life and combating loneliness. Seniors and their adult children can find local events in their area on Seniors Guide's website through their event section. Cities with listed events are Richmond, VA; Charlottesville, VA; Roanoke-Lynchburg, VA; Raleigh-Cary-Durham, NC; Dayton, OH; Cincinnati; OH and Indianapolis, IN.
Another new technology popular with older Americans are smart phones and tablet devices. Popular smart phone devices include the iPhone, Droid and Blackberry. The most popular tablet with older adults is the iPad. Barnes and Noble's Nook, Amazon's Kindle and the Samsung Galaxy tablet are also popular.
Seniors Guide has adopted the new Augmented Reality technology that can be used with all of these devices, by incorporating Hewlett-Packard's "Aurasma" into their Seniors Guide Magazines. The first issue using Aurasma to 'make print come alive' will be the May 2012 Central Virginia (Charlottesville, Fredericksburg and Richmond) Seniors Guide.
In a poll study done by Harris Interactive in February 2012, it was found that the highest percentage of tablet and e-readers were not young people – but older American adults. It is estimated that 28% of US Adults aged 18+ are using these devices – and that 24% of that is 48-66 year olds, while 28% is adults aged 67 and older.
Since January of 2012, SeniorsGuideOnline.com has seen a little more than 12% of the site's visitors browsing exclusively from mobile devices – such as the iPad, iPhone and SonyEriccson LT.
A popular feature of the retirement housing website is videos provided by retirement communities. By showcasing the community through video, seniors interested in moving from their current home to an active adult home, senior apartment or a nursing home can get a virtual tour before they reach out for more information. This also helps families get an idea of what kind of environment mom or dad will be transitioning to.
Early indicators are showing that 2012 will be the year that older generations of Americans adopt habits of technology similar to their younger counterparts.
Seniors Guide, a Richmond, Va.-based company publishes Seniors Guide magazines throughout Cincinnati, Ohio; Dayton, Ohio; Indianapolis, Indiana; Raleigh-Durham, North Carolina; Richmond, Virginia; and Roanoke-Lynchburg, Virginia and features a correlating website of http://www.SeniorsGuideOnline.com. Seniors Guide's mission is to help seniors and their families find the information they need on options available in senior housing, senior care, assisted living, independent senior living, retirement communities and other retirement living needs. Seniors Guide also has resources at http://www.seniorproductsservices.com for Cincinnati, Ohio; Dayton, Ohio; Raleigh-Durham, North Carolina; and Richmond, VA. Ross Publishing, Seniors Guide's parent company, began in 1991 and has been publishing helpful, free publications and websites ever since.