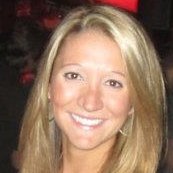 Portland Maine (PRWEB) May 02, 2012
Walch Education, a leading developer and publisher of educational resources, is pleased to announce the hiring of Rebecca Johnson of Atlanta to work with its district partners in Georgia and to expand regional awareness of Walch's Georgia initiatives and resources.
"Rebecca's successful track record teaching at the middle- and high-school levels in Georgia, and her educational credentials, were exactly what we had hoped to find," said Al Noyes, Walch President. "We have been impressed with her abilities and energy. Rebecca's knowledge of the opportunities and challenges in both urban and rural districts in Georgia will hold us in good stead as we continue to support Georgia districts and teachers with truly aligned and tailor-made resources and solutions."
Walch Education's Math 1, Math 2, and Math 3 programs, in addition to a variety of Georgia Performance Standards-aligned middle- and high-school products, have enjoyed widespread adoption in Georgia. With direction and feedback from Georgia educators, Walch is currently developing a variety of resources to assist with the transition to the Common Core Georgia Performance Standards, including a CCGPS Coordinate Algebra course that will be ready for the 2012–2013 school year. As Regional Manager, Rebecca will work to inform teachers and district leaders about Coordinate Algebra and other resources from Walch that are aligned to the CCGPS, and will identify other needs Walch can target.
"I am extremely excited to join the Walch team," said Rebecca. "As a former teacher in Cobb County, I used Walch's Academic Support Program and was highly impressed with its alignment to the Georgia Performance Standards, differentiated student activities, and the step-by-step daily support provided for teachers. I look forward to servicing our current relationships in Georgia as well as forging new ones as Walch continues to meet the needs of students and teachers."
Rebecca received a B.A. in Communications at the University of Georgia, an M.A.T. in Middle Grades Math and Language Arts at Augusta State University, and her Ed.S. in Secondary Mathematics at the University of West Georgia. She is currently working toward her Ed.D. in Curriculum and Instruction at Liberty University. Most recently, Rebecca worked as a Lead Math I teacher in Cobb County Public Schools and has served on several committees working to improve the curriculum and the learning experience for Georgia students. Rebecca also has several years of experience as a middle school mathematics and language arts teacher in Georgia.
About Walch Education
Walch Education extends and enhances learning with innovative, flexible solutions for middle school, high school, and beyond, addressing national and state standards. Walch Education develops aligned, accessible, and affordable products for online, digital, and print through an in-house team of experts and educators, in partnership with leading schools and districts nationwide. For more about Walch Education, visit http://www.walch.com.