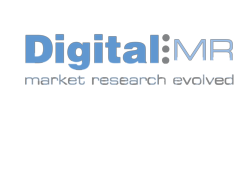 Although ING Direct consistently achieved the highest Net Sentiment Scores across 2011, it would appear that Clydesdale Bank has made the best start in 2012."
London (PRWEB UK) 10 May 2012
For the month of January 2012, DigitalMR analysed thousands of online customer comments about major UK high street banks: Lloyds TSB, HSBC, Halifax, NatWest, Bank of Ireland, Santander, Barclays, RBS, ING Direct, and Clydesdale Bank. Nearly two thirds (64%) of these views are positive about their customer experiences, compared with 36% negative.
The banks that receive the highest share of online mentions are: Halifax (20%), HSBC (17%) and RBS (15%).
DigitalMR's report (powered by SocialNuggets) analyses thousands of mentions and customer comments posted via open access social media platforms and relevant finance related websites. It measures not only the number of comments posted by consumers on the internet, but also sentiment – whether these posts are positive or negative.
While Lloyds attracts the highest share of negative mentions (19%) it only garners a 10% share of positive comments. Conversely Halifax (21%) received the highest share of positive posts, compared with a 17% share of negative ones.
Taking each bank's positive and negative scores into consideration, Clydesdale achieves the highest Net Sentiment Score (NSS) with 66%, followed by Bank of Ireland (49%) and ING Direct 41%. Across January only one bank achieved a negative NSS, Lloyds with (-6%).
Managing Director of DigitalMR, Michalis Michael commented: "Although ING Direct consistently achieved the highest Net Sentiment Scores across 2011, it would appear that Clydesdale Bank has made the best start in 2012."
Data analysis and customer comments
Contact
For regular reports and more information:
Michalis A. Michael
mmichael(at)digital-mr.com
tel: +44 751 571 0370
http://www.digital-mr.com
About DigitalMR
DigitalMR understands what people think and feel when they share views online. It is a specialist agency which provides a holistic approach to web based market research. It specialises in utilising social media research, especially active web-listening, and online communities to enhance its business consulting approach. The agency has pioneered new methods in online focus groups alongside tools such as video diaries, bulletin boards and online ethnography. DigitalMR is headed by founder and MD, Michalis Michael and has offices in London UK, Nicosia Cyprus, and Columbus Ohio, in the US.
About SocialNuggetts (for more click here)