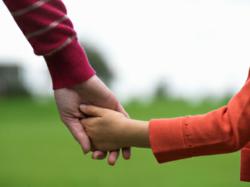 Child molesters will do whatever it takes to make them likeable and trusted by the community. Organizations should scrutinize individuals who seem too good to be true.***
Jacksonville Beach, FL (PRWEB) May 01, 2012
Jacksonville Beach, Florida: Speaking from his office, Donald J. Dymer, chief executive officer of SingleSource Services background screening corporation and sponsor of the Protect the Children Conference held earlier this year applauded the passage of the Protection of Vulnerable Persons Law signed on Friday, April 27, by Governor Rick Scott.
"The new Florida law and penalties for failure to report child sexual abuse sends a clear message, reinforces our work and gives us the impetus to keep heralding change and encouraging a proactive mind set when it comes to preventing child sexual abuse. This law that Governor Scott signed is ground breaking in my opinion." commented Don Dymer. "When research tells us that only 6% of adults* who are told about a child's sexual abuse actually report it to the police, there must be laws in place to make failure to report abuse much more punitive." (*Child Molestation Research and Prevention Institute study of 11,000 adult survivors.)
"The objective of The Protect the Children Conference that we sponsored in February was to illuminate the issues surrounding the sexual abuse of children and youth outside of the home by those entrusted with their care such as coaches, teachers, clergy, mentors and volunteers. Since that conference we have committed to continue to provide invaluable insight on what people can do to identify and prevent child sexual abusers from becoming the volunteers or employees who will have youth entrusted to their care. ", explained Dymer. "The new law places emphasis on the "enablers", those who see but say nothing."
"Training and education of adults must take center stage in order to give this law some 'teeth'," Dymer points out. "According to Robin McGinnis,CEO of Alternative Behavior Treatment Centers, organizations who are dedicated to reporting abuse must establish clear guidelines and conduct training and education sessions and answer the following questions: How we will grant access to children? What will be regarded as normal behavior? How will we learn about inconsistencies and at risk behaviors?"
"Setting screening standards for hires and volunteers should be the front line of defense for anyone involved in selecting adults to work with and around children", Dymer points out. "Over fifteen years in the background screening industry and a lifetime career in law enforcement I can attest that the most thorough interview process does not guarantee that appropriate candidates are taken on board as employees or volunteers working with children.
"Every day thousands of children will be sexually abused by people they trust," notes Dymer." Their abuse won't make headline news. Adults are the only people who can stop this from continuing."
"Background checks are not enough. Databases are fallible, reference checks don't uncover problems. Tools like the Diana Screen®, along with tight selection policies and procedures are the best avenues for the prevention of child sexual abuse".** (**Robin Jenkins, Ph.D, North Carolina, Department of Public Safety, Division of Juvenile Justice.)
"The new law works in day care or youth serving organizations as long as those employed or working as volunteers truly understand what constitutes appropriate behavior between adult and child.", explains Dymer. The costs of child abuse at all levels are staggering. (Fang, Brown, Florence, Mercy; Child Abuse and Neglect; Jan 2012) - $1,272,900 lifetime victim costs ($585 billion combined fatal and nonfatal child maltreatment costs in 2008 dollars).
The DIANA SCREEN® is named for a victim of child sexual abuse who took her life. The test takes 30 minutes to complete, is completely confidential, the results cross validated 200 times. The assessment establishes whether an adult recognizes the appropriate boundaries that should exist between them and a child. Not all people who fail are child abusers - some are enablers, those who lack the ability to recognize inappropriate behavior when they see it all around them. These people contribute equally to the sexual abuse of children.
The Diana Screen® is supported by 18 years of research by Dr. Gene Abel, of Abel Screening in Atlanta, Georgia and two long-term pilot studies with the Episcopal Church Pension Fund and the Boys and Girls Clubs of America. It is also endorsed by the Foster Family-based Treatment Association.
To understand how to include the Diana Screen® in your background screening program call Don Dymer at SingleSource. or visit http://www.singlesourceservices.com. It is a five minute call that can save your organization and save a child from a lifetime of horror.
SingleSource Services is located in Jacksonville Beach, Florida.The company provides background screening to over 2,500 business across a wide variety of industries and non-profit organizations. SingleSource was founded in 1995 and believes that backgrounds are like fingerprints and prides itself on its long term customer relationships and strong commitment to fulfill its corporate civic duties.
***Carla van Dam, 2001, Identifying Child Molesters: Preventing Child Sexual Abuse