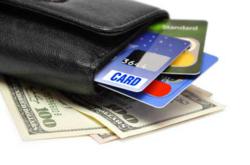 We can help families when it matters most, when the financial pressure is on and there is nowhere left to turn.
New York, NY (PRWEB) May 07, 2012
In an effort to help families struggling financially, the popular consumer credit resource, Reallybadcreditoffers.com has announced the release of a new credit repair guide. According to the site, the emotional impact of bad credit and increasing debt levels are driving people to seek assistance in greater numbers.
The website has developed the education program, offered free to visitors, that allows couples to learn how to repair bad credit on their own or where to get expert help to improve their credit scores.
The site cites specific details of the financial and emotional strain that debts can have on couples with children. The focus is on the fact that financially burdened people with bad credit are exposed to unnecessary additional costs when they need emergency financing precisely when they are under peak financial strain and discusses strategies to prevent this.
According to the website, many couples end up in divorce and many children are seriously affected by the pressure and fighting experienced during financial hardship.
In such circumstances, hiring a credit expert to help fix bad credit and reorganize their finances can help regain control over their lives and will get back to normal living.
"In perfect circumstances we all can make sound decisions. When the pressures on though, it can help immensely to have help to ensure we make the best decisions for our families future," said Ariel Pryor, analyst from the site.
In the end, the decision to take action and get help is up to the couple, but visitors are encouraged to review the recommended bad credit loans and services that can offer a helping hand before its too late.
Contact:
Ariel Pryor, Credit Expert
http://www.reallybadcreditoffers.com