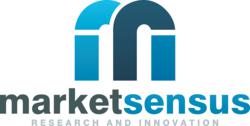 New York, NY (PRWEB) May 02, 2012
The Board of Directors of Marketsensus of Hong Kong has selected Klaus D. Bandisch as the new Chief Executive Officer (CEO) of Marketsensus Ltd. in the United States.
Bandisch (57) is currently the president and CEO of ParadiseMaui where his established track record of growing businesses by driving customer engagement built on strong online platforms.
He has more than 25 years of experience including leadership roles "His deep understanding of online businesses combined with his team building and operational capabilities will restore the energy, focus, and momentum necessary to grow the core business and deliver increased value." said Josephine Jenno president.
According to Marketsensus chairman Mr. Bandisch will join Marketsensus on April 15, succeeding current CEO Josephine Jenno who will remain as President.
"As a seasoned executive, Mr. Bandisch brings not only impressive experience, but also a new and energizing vision to Marketsensus," said
Josephine Jenno. "His extensive experience and applied technology will implement a new strategic technology platform and global infrastructure which will add to the strong foundation already in place at Marketsensus. The Board clearly made an excellent choice and reaffirms Marketsensus's commitment to Market Research Reports."