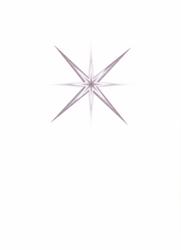 "This amazing engine will improve all aspects of our mechanical life. Today's applications range from high mileage vehicles and supersonic aircraft to Freon (refrigerant) free air conditioning and virtually indestructible pumps." – Dr. Nicola Tesla
Troy, MI (PRWEB) May 03, 2012
The "Internal Combustion Boundary Layer Turbine Engine (BLTE)," a derivation of the Tesla Turbine Engine is now being presented as a premier "Internal Combustion Prime Mover." The BLTE is capable of producing phenomenal output power for its size due to the fact that so little energy is being used internally to run the engine itself.
The BLTE's simple and reliable construction eliminates the need for pistons, cylinders, valves and valve timing, oil and water manifolds, and radiators. This engine is fuel insensitive demonstrating the ability to run on gasoline as well as less refined fuels such as kerosene, diesel fuel(s), jet fuel(s), biodiesel, alcohol, methane, butane and many variations of these fuels. These features allow for size scalability that is impossible to achieve with piston driven engines or with conventional fanned or bladed radial turbine engines due to their high heat output. This means more applications are addressed with the use of the BLTE.
This invention can be used in place of any reciprocating engine application (automotive, aerospace, marine, power tools, and as a replacement to many battery applications) and can also be used in the place of conventional radial turbine engines where one will appreciate its incredible fuel efficiency. This engine conservatively, promises greater than a 2½ times gain of efficiency over the piston driven engine and this, without the 120 years of development history that shadows the reciprocating engine.
Battery replacement applications is achieveable using butane, propane, methane or any clean burning fuel with a small high-speed generator output, a physically small electrical storage device (to filter transients), and a single chip computerized controller to optimize engine efficiency and to control battery charging. This combination can be produced in a very small package and can produce electrical power on demand for laptop computers, hand tools, personal power sources and a host of such applications supplying far more energy than its battery equivalent. For vehicles, an electrically powered transmission system with an applicable power-train controller all of which incorporates robust and cheaply manufactured parts compliments this prime mover to produce more than 4 times the present-day vehicle efficiency.
"The BLTE requires funding for development of its applications which will allow it to fulfill its potential as an efficient fuel conversion prime mover," said Daniel Woody, CEO and Chief Engineer of Control System Development LLC. "The time is right; the search for fuel efficient, low emission, high power systems puts the BLTE on center stage as a most viable alternative energy source candidate."
About Control System Development, LLC
Control System Development LLC's mission is to prototype, develop and produce a turbo-driven engine of new and capable design.
Contact:
Daniel Woody,
Control System Development, LLC
Troy, Michigan USA, 48084-3825
Phone: 248-649-5939,
Email: blte(at)controlsystemdev(dot)com
Website: http://www.controlsystemdev.com