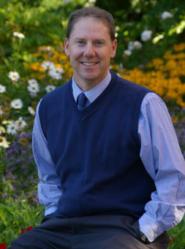 Traditional job search strategies no longer work, but social media can help new college graduates land their first professional job.
McMinnville, OR (PRWEB) May 01, 2012
Many new graduates resort to outdated methods when they begin their job search, says Michael Hampton, director of the Office of Career Development at Linfield College. "They check postings, submit an application online, and wait to hear back.
"Unfortunately," Hampton said, "getting that call is sometimes like winning the lottery. Fortune 500 companies receive 50,000 to 100,000 applications a month, which means that successful job seekers need to use every tool in their arsenal, including social media.
"If you don't know where to start a job search, the process can be overwhelming," said Hampton, who has provided job coaching and executive-level training through his company, Procareering. "It's important to target your search carefully, and the best way to do that is online."
Social Media Strategies from Linfield College

Sign up for a Twitter account. Companies often tweet job openings, and find a sizeable pool of applicants within several hours. They also tweet valuable inside information that can help job seekers tailor cover letters and resumes. In addition, some career development offices at colleges tweet local job postings.
Individuals can search for jobs on Twitter by typing their chosen profession, whether it's graphic design or engineering, into the search box. As a plus, they'll also find industry updates, free webinars and search tips.
Free services such as "Tweet my jobs" offer job news that is industry specific, and will send individualized information about postings by phone, email or Twitter on a 24/7 basis.
People should read top industry bloggers and study business sections of newspapers in the region where they want to work. MyAlltop enables individuals to create personal, online collections of websites and blogs from thousands of information sources.
Google professional conferences and associations. If people are interested in the green industry, they should search for sustainability conferences to learn about hot topics and key people. Individuals can find contact information for presenters, and follow up to ask advice and find out more about the industry.
Bookmark targeted companies online and regularly check their websites for job postings.
It's important to have a social media presence. Individuals should delete questionable posts on Facebook, but they shouldn't take themselves offline. In the past, companies used social media to screen candidates out. Now they typically use social media to find candidates.
People should establish a Linked In account to connect with acquaintances within companies or industries, and use those sources as references to introduce themselves to key people. Some hiring managers also seek out potential candidates based on Linked In profiles.
"Avoid the naysayers," Hampton says. "There are jobs to be had and if you approach your search with intention and intelligence, the long-shot odds become meaningless.
But even though social media is critical, in the end, Hampton says, it all comes down to relationships. Employers hire people, rather than pieces of paper. Interested readers will find more career resources at the Office of Career Development at Linfield College, or they can read Hampton's interview with TIME Magazine.
Linfield College, a private, comprehensive, undergraduate institution located in the Pacific Northwest, is nationally recognized for its strong teaching faculty, outstanding academic and professional programs, and distinctive international emphasis. Linfield educates students to become global citizens, with more than half of all graduates participating in study abroad courses.