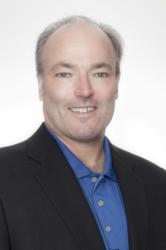 Los Angeles, California (PRWEB) May 02, 2012
The Coffee Bean & Tea Leaf® has named John Theuer as its new Chief Financial Officer, reporting directly to President and CEO Mel Elias. In his new role, Theuer will oversee the Accounting, Finance, Treasury and IT departments for the Los Angeles-based, and oldest and largest privately-held, specialty coffee and tea retailer, famed for its iconic Original Ice Blended® drinks and Tea Lattes. He will be responsible for all aspects of the company's financial plans, policies, general accounting, budgeting and growth planning.
Theuer joins the The Coffee Bean & Tea Leaf® after spending 16 years with the Panda Restaurant Group, which operates Panda Express and sister concepts Panda Inn and Hibachi Sun. His most recent role there was Chief Financial Officer and he was an instrumental part of the Senior Management Team that spearheaded the expansion of Panda Express from 90 units to over 1,300 company-owned stores across the United States with annual revenue of over $1.4 billion.Theuer's prior experience includes Manager of International Accounting & Administration in the Consumer Products Division at the Walt Disney Company as well as Controller for Acapulco Restaurants, Manager of Business Systems Development for Hilton Hotels Corporation and Auditor/Sr. Consultant in Management Advisory Services for Deloitte and Touche.
"John is a great addition to our executive team," said Elias. "He brings a wealth of experience in the restaurant and hospitality industries, and lends a dynamic perspective that is in line with the core tenants of our brand."
Theuer is a Certified Public Accountant (CPA) and Certified Management Accountant (CMA) in the State of California, and holds an MBA and Bachelor of Arts in Accounting from Michigan State University.
ABOUT THE COFFEE BEAN & TEA LEAF®
Born and brewed in Southern California since 1963, The Coffee Bean & Tea Leaf® is the oldest and largest privately-held specialty coffee and tea retailer in the United States. Embodying a passion for connecting loyal customers to one another with carefully handcrafted products, the company is known for sourcing and providing the finest ingredients and flavors from around the world. For nearly 50 years, The Coffee Bean & Tea Leaf® has demonstrated a passion for product innovation epitomized by The Original Ice Blended® beverage. The company has grown to be an international icon and currently has more than 800 stores in 23 countries. In 2010, The Coffee Bean & Tea Leaf® launched the CBTL® Single Serve Beverage System that allows consumers to make their favorite espresso, brewed coffee, tea and specialty beverages at home, at the touch of a button. For more information, visit http://www.coffeebean.com, cbtl.com or http://www.facebook.com/coffeebean.
For more information about The Coffee Bean & Tea Leaf®, please contact JS² Communications at (323) 866-0880 or email cgilmour(at)js2comm(dot)com or dhossfeld(at)js2comm(dot)com.