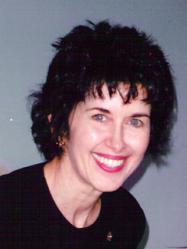 Calabasas, California (PRWEB) May 01, 2012
Imagine the life and success everyone wants. It certainly does not include failure, overwhelm, undermining and worry. To win at life, eliminate what is humanly possible that diminishes and undermines. It can be done but only by those who have the strength of character, heart and soul to do it. To maximize the results and standards of work and personal life, gain time, and eliminate stressors and undermining use Rosalinda O'Neill's Success Intelligence®.
Rosalinda O'Neill knows how to stop success-oriented people from being mundane and sabotaged. She works with successful Business Owners and Executive Teams, CEOs and Boards, and Law and CPA firms and partners, and other individuals. Clients engage Rosalinda to achieve higher goals in their business and life goals and relationships, and eliminate difficulties and undesired surprises. Rosalinda O'Neill's decades of consulting as a corporate-trained business strategist and licensed psychotherapist answers the questions:
"How did I undermine myself, and invite and tolerate others to undermine my goals, priorities and standards; today and yesterday?"
"Today, how will I graciously stop undermining myself in work and in my personal life; and kindly and respectfully stop inviting and tolerating others to undermine me as well?"
"Today, how will I stay truthful with myself and see how to become the better version of myself, for myself, all I impact and am responsible for, and for all I love?"
At the end of the day, become stronger, kinder and more respectfully successful and happy; with Success Intelligence to be rightfully proud and like life more. Graciously strengthen abilities to non-destructively eliminate undermining. Never be bullying, degrading or harsh to anyone. Identify how unintentionally Humans invite or tolerate others to bully, diminish, embarrass or undermine. Stop this with daily kind, respectful and truthful effort. "You'll have more excellence in your business or work, and be happier with your life and your future the more you do this; so will those you love and who depend upon you." More new Success Intelligence wisdom topics to come, including eliminating resentment. Only the most persevering unbeatable good Humans will. Will you?
Rosalinda O'Neill, Private Counsel for Excellence
Producing Excellence, Profitability and Peace in business and quality of life results for over 35 years!
"When you, your firm or the relationship, standards or goal are important enough!"
Rainmaker, Leadership and Life Success Intelligence® offices in Calabasas and Santa Barbara California, and available via email at rosalinda(at)ceolifementor(dot)com and telephone 888.99.MENTOR http://www.ceolifementor.com