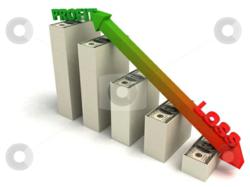 If you own a company that is creating profits day in day out that performs independently of your own daily efforts you can enjoy life more while not sacrificing your income. It's a simple concept but it doesn't happen automatically.
Hollywood, FL (PRWEB) May 01, 2012
Investing in a systematic approach can benefit any type of business as long as the necessary steps are taken. In fact, the term "Systematic" is defined as done or acting according to a fixed plan. Creating a systematic business model in place can turn any business into a profit machine.
Systematic businesses do not just produce revenue on a one time only basis but instead focuses on generating revenue over and over again. Many business owners overwhelm themselves by taking on every aspect of the business rather than leveraging employees and software management systems to handle the sections of the business.
"Many business owners still are not taking advantage of implementing a systematic business framework into their business goals," says Markus Skupeika, CEO of Dream Ware Enterprise. "Without creating a systematic business plan, the goal of corporate profitability will only be a myth."
The old fashioned ways of running a business where the business is run by only one person is history. The focus now is to leverage technology to increase monthly revenue but at the cost of less man hours.
DreamWareEnterprise.com opens it's doors to help business owners increase profitability at the expense of less labor by implementing a webinar that will guide potential clients through the steps needed to be applied in order to create a systematic business.Get more information on how to build a systematic business.