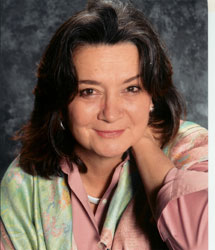 The webinar will present step-by-step theory and instruction that guides teachers and administrators through the process of implementing the Common Core by creating a curriculum map aligned to the Standards, just in time for summer planning
Salt Lake City, UT (PRWEB) May 01, 2012
As the Common Core Standards continue to roll out in states all over the country, many educators are having to implement them with limited information and training.
In order to provide teachers and administrators with as much guidance as possible, education expert Dr. Heidi Hayes Jacobs, in conjunction with School Improvement Network, will be presenting a webinar on Tuesday, May 8, 2012 at 10:30 a.m. (EDT).
The webinar, titled "Mapping to the Core: Planning for Curriculum Success," will present step-by-step theory and instruction that guides teachers and administrators through the process of implementing the Common Core by creating a curriculum map aligned to the Standards, just in time for summer planning.
Dr. Jacob's presentation will guide participants to:

Understand basic mapping elements and types of maps
Develop core unit maps with integrated Common Core Standards for implementation
Establish core purposes for mapping reviews
Develop consensus core maps with benchmark assessments
Integrate literacy strategies into the maps
Align the maps using the five alignment perspectives
Update maps to engage the 21st century learner
Sustain the core mapping review process
In this webinar, participants gain an overview of the innovative learning experience provided by Mapping to the Core LiveBook and LivePlanner, written by Dr. Heidi Hayes Jacobs and the Curriculum21 team. Mapping to the Core LiveBook and LivePlanner give teachers unprecedented support in mapping Common Core Standards implementation and student learning.
This webinar will be available to watch two business days after completion on School Improvement Network's webinars page.
To get the more Common Core implementation resources, click here.
About School Improvement Network
Founded in 1991 by teachers, School Improvement Network provides comprehensive, research-based, online professional development anytime, anywhere. As the home of The Video Journal of Education, online professional development platform PD 360, Observation 360, the Learning 360 Framework, Equity 360, and Common Core 360 (a Common Core implementation tool). School Improvement Network resources focus on the most relevant topics (like classroom management), feature the top experts, and show educators how to put theory into practice. School Improvement Network works with thousands of schools and districts in every state and around the world and has visited over 3,500 classrooms to document best practices in action. Learn more at http://www.schoolimprovement.com
###
School Improvement Network, PD 360, Common Core 360 (a Common Core Implementation Tool) and their respective logos are trademarks of the School Improvement Network. All other trademarks and registered trademarks are the property of their respective owners.
Press Contact:
Duane Sprague
School Improvement Network
801-758-9546
duane(dot)sprague(at)schoolimprovement(dot)com
Common Core Implementation