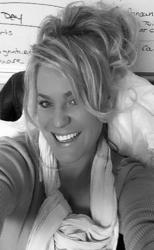 "I am both honored and excited to be apart of such an amazing organization", says Chana Kolman. "Maxx Sunglasses is an amazing opportunity with a dynamic team, I am looking forward to branding Maxx nationally".
Colorado Springs, CO (PRWEB) May 01, 2012
MAXX HD Sunglasses has announced the hiring of Chana Kolman, as Public Relations & Community Outreach Director. Kolman a Colorado Springs native has a background in sales, marketing, PR and event logistics. Chana is a graduate of ASU and is extremely active in her community. Kolman will assist Maxx with its new sales and marketing campaign in order to grow retail sales on a national level.