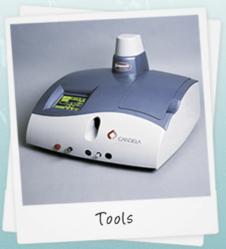 The art of skin care is about communicating the right message to your skin.
New York, NY (PRWEB) May 24, 2012
Skin care expert Marta Rodriguez of Skin Laser Studios in New York City announces the Perfect Laser Acne Facial for acne treatment. The owner of the Chelsea based studio has seen many cases exhibit quick improvement - even those who have had little success with Accutane, Retin-A, prescription products or antibiotics. The process Skin Laser Studios has developed includes a combination of extractions, acne peel, and Smoothbeam laser - which used together begin to stop the overproduction of oil while eliminating clogging and infection.
"The art of skin care is about communicating the right message to your skin" says 40 year skin care veteran and owner and founder of Skin Laser Studios, Marta Rodriguez.
Ms. Rodriguez's expert advice for acne treatment? Getting expert preparation of the skin before and after extractions has shown that it does not leave skin battered when the treatment is finished.
"In fact, the skin look's much better than before the facial."
The Skin Laser Studio procedure treats mild to severe acne and consists of organic glycolic peel cleanser, alpha hydroxyl skin softening, extensive extractions, acne peel, Smoothbeam laser and cellular rejuvenation with appropriate serums and masks.
"It's about sending your oil glands a message to stop overproducing oil. Most people think that oil production means they need to find a product to dry the skin out but actually this only tells the oil glands that your skin is too dry and it needs to produce more oil. Therefore the acne never clears up and it becomes an ongoing issue. The best way to correct skin problems is to normalize the skin's own natural protective acid mantle with products that reduce break outs without over-drying and with lasers that calm the hyperactive oil glands."
According to Ms. Rodriguez, each component of the state-of-the-art Perfect Laser Acne Facial works in conjunction to relieve mild or severe acne, acne scars and fine lines while leaving the skin looking smoother and more refreshed.
Skin Laser Studios is located at New York's London Terrace 425 W 23rd Street #1F, New York, NY 10011 212-242-4777, and online at http://www.skinlasersolutions.com, Facebook.com/skinlaserstudios, and Twitter @SkinLaserStudio.