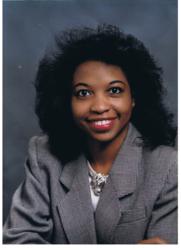 "Other countries such as China have capitalized on this. It would be great to see more American businesses investing in projects in Africa."
Oklahoma City, OK (PRWEB) May 02, 2012
Shalon Simmons, who joined Rose State College in 2011, is the president and CEO of Global ICT, an international Cyber security, Information Technology and Telecommunications firm. Simmons has worked on projects in North America, Europe, Asia, Africa and Australia. Simmons is originally from the Oklahoma City area.
"There are many emerging markets all over the continent of Africa which have created opportunities in many fields including information technology, telecommunications, healthcare, banking, and construction," Simmons said. "Other countries such as China have capitalized on this. It would be great to see more American businesses investing in projects in Africa."
"We are excited and proud of Professor Simmons' accomplishment," said Art Zenner, Dean of the Business and Information Technology Division at Rose State. "It is quite an honor to be selected by Minority Enterprise Advocate (MEA) magazine."
Simmons will receive the award at the U.S-Africa Trade and Investment Conference on Tuesday, May 15 in Washington, DC. The luncheon theme is "Celebrating Global Leadership & Excellence." The luncheon guests will include local, national and regional government officials and corporate executives; Fortune 500 business owners; members of the media; political and community leaders.