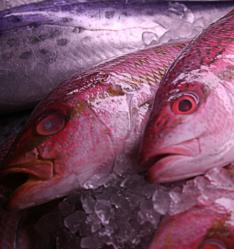 ...therapy services billed by physicians represented represented 70% of the dollars incorrectly paid for therapy services...
Los Angeles, CA (PRWEB) May 01, 2012
In a sudden turn of events last week the California Orthopaedic Association (COA) expressed their support for the California Senate Bill (SB 924) Physical Therapist Direct Access in their Cal Ortho On-line publication. In the first paragraph in all bold letters the author states, "We are encouraged that Senate President pro Tempore Darrell Steinberg and Senator Curren Price, Chair of the Senate Business, Professions, and Economic Development Committee have signed on as co-authors of the bill."
According to Chair of CA PPG, Dr. David Straight, PT, "This change of heart is not so surprising when considering what the orthopaedic surgeons get in this compromise bill-- legalization of physician-owned physical therapy clinics, which are an inherent conflict of interest." Straight added, "The timing of this support letter seems 'fishy' when considering the latest 2012 Medicare report on physician-owned physical therapy services (POPTS)", which demonstrated high rates of improper payment." According to the Medicare audit, therapy services billed by physicians represented represented 70% of the dollars incorrectly paid for therapy services and were associated with a 19% claim payment error rate. Past medical review experiences have shown high Medicare overpayment for therapy when billed by physicians. The most common reasons for an overpayment in the recent study were insufficient documentation and failure to meet medical necessity. "This all sounds so familiar, like a broken record," suggests Straight.
More appalling to CA PPG, however, was Medicare's solution to the problem of POPTS billing for unnecessary services. Instead of following the 2010 MedPac Study suggestions, which would preclude POPTS, the government decided to waste even more money by implementing a pre-payment review audit on March 19, 2012. According to Straight, "Instead of spending our scarce Medicare dollars on actual patient care, the government is now going to be spending even more on salaries, benefits, and pensions for 'desk jockeys' in order to 'babysit' therapists working for POPTS." The COA continues to defend POPTS claiming that they improve continuity of care. However, Doctor Straight finds that dis-proven excuse is more tired and ridiculous than "my dog ate my homework assignment."
CA PPG is certain that Californians want their health care dollars spent on health instead of costly administrative tasks supporting clear conflicts of interest. Dr. Straight believes that COA knows about the recent 2012 Medicare report, and is now supporting SB 924 because they want to legalize POPTS in California before the latest report of Medicare overpayment to POPTS becomes household knowledge.
Source: California Private Practice Group