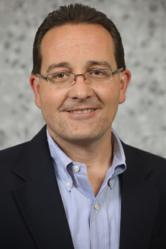 Madison, Wisconsin (PRWEB) May 01, 2012
Aurora WDC is delighted to announce Mr. Michel F. Bernaiche has joined the firm in the role of Director of Program Development.
Mr. Bernaiche directs Aurora's activities related to the design and implementation of strategic, market and competitive intelligence operations and orchestrates support from Director-level staff in Global Research, Intelligence Systems, Learning and Training to maximize return on investment for clients seeking to build or improve their intelligence apparatus. Mr. Bernaiche joins Aurora after nearly six years at Dunkin' Brands, Inc. where he designed and built the competitive intelligence function into a widely-recognized model for next generation strategic performance. Prior to his work at Dunkin' he designed and built intelligence operations at SuperValu, Albertsons and Shaw's Supermarkets.
"Michel brings to Aurora an unparalleled perspective as a practitioner operating, most recently, at the highest levels of one of America's fastest-growing companies," said Aurora's Chief Executive Officer, Derek Johnson. "His entrepreneurial outlook is something our clients as well as Aurora's own people can really identify with. And, as a leader in the strategic competitive and market intelligence community, Michel adds his unique viewpoint and pragmatic, experience-based approach to Aurora's leadership position in intelligence professional services as we help our clients elevate their strategic performance to new levels."
Colleagues praised the move as well. SCIP Board colleague and Head of Market Intelligence at Everything Everywhere in the UK, Mr. Andrew Beurschgens said, "Aurora's clients and clients to be are in a very fortunate position. Clearly the good folks at Aurora are to be the next beneficiaries of Michel's experience combined with their existing talents and client base today and tomorrow." Mr. Bernaiche serves as Chair of the Strategic and Competitive Intelligence Professionals (SCIP) society Board of Directors.
Mr. Terry Kerby, Director of Competitive Intelligence at 3M Company sends his congratulations, saying "Michel's expertise as a veteran CI leader and his tenacious approach to problem-solving will enhance Aurora's already solid leadership in CI consulting." And, Mr. Jens Thieme of Lonza Group in Switzerland commented, "Applying his vast experience in CI just within his own environment never was enough for Michel. He constantly built learning networks across the entire intelligence industry and well into the companies of his fellow CI colleagues."
Commenting on why he chose Aurora, Mr. Bernaiche replied, "Aurora has an aggressive vision for the future of intelligence in business which is extremely exciting. I'm looking forward to contribute in achieving that vision any way I can alongside colleagues with personal and professional values aligned perfectly with my own. Aurora's people are more than just people, they are now my extended family and it is truly fulfilling working toward achieving our goals every day with such a dedicated team of professionals."
"Professional service firms like Aurora pin success on attracting the best people and Aurora's roots go deep in program design all the way back to the start of the company in 1995," according to Arik Johnson, Aurora's Founder and Chairman. "But the chance to apply Michel's many years of experience as a practitioner building and leading intelligence functions at some of the most recognizable companies in business today helps Aurora align more tightly with our clients' business problems in ways we couldn't do before." He added, "Thankfully for Aurora, Michel was also looking for a platform to put his hard-won knowledge to work for the greater intelligence community at large and in more diverse industries and markets. As is the case with all of our staff, if Michel had been satisfied in his former role, Aurora wouldn't have moved in this direction."
"Strategic market and competitive intelligence can make a huge difference in the performance of our most important industries," Mr. Bernaiche concluded. "And now I have the chance to fulfill my mission to bring passion and perspective to companies around the world in building, diagnosing and enhancing our clients' intelligence functions."