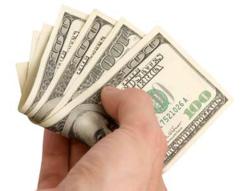 We provide alternatives for people abandoned by the banks and traditional financial industry.
New York, NY (PRWEB) May 07, 2012
The popular online lending authority, Reallybadcreditoffers.com has announced an increase in home refinance inquiries, and alternatively home owners seeking bankruptcy in lieu of foreclosure. The website offers free resources to help people with declaring bankruptcy and is reporting a significant increase in people seeking help.
United States consumers are seeking bankruptcy protection in record numbers, according to the website, as home loans for bad credit remain difficult to get approved for the average consumer.
The website provides visitors with resources that help people through the devastating effects of both bankruptcy and foreclosure, including a guide on how to stop collection calls, stop foreclosure and protect your home through homesteading laws.
According to the Mortgage Brokerage Association, nearly 250, 000 American families face foreclosure every year. Over the past 5 years, income has continued to drop dramatically making household expenses almost impossible to handle. Homeowners can no longer pay their mortgage installments and, bankruptcy is increasingly being used as a potential alternative to losing the family home.
"We help families with their options. Good, honest people are facing impossibly difficult decisions," said Ariel Pryor, site representative. "We help people get the help they need... We provide alternatives for people abandoned by the banks and traditional financial industry," he continued.
"Noone wants to file for bankruptcy, but it IS a last chance option for relief that is becoming increasingly important to all too many consumers," added Pryor.
In addition to bankruptcy help, visitors are provided trusted lender recommendations for online bad credit loans, credit repair services and financial advice.
Visitors are able to gain instant access to the popular financial help information free via email after filling out the simple online application.
Contact:
Ariel Pryor, Credit Analyst
http://www.reallybadcreditoffers.com