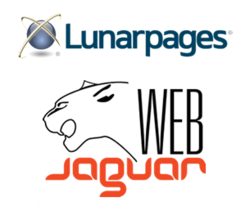 The right infrastructure, flexibility and functionality are most important to businesses looking for a new platform. Our partnership with Lunarpages will allow us to offer just that, with a dedicated team focused on customer satisfaction"- Bachir Kassir
Anaheim, California (PRWEB) May 01, 2012
Lunarpages Internet Solutions will be supporting AdvancedEMedia's hosting infrastructure needs utilizing Lunarpages' private cloud solution. "Now, more than ever, e-commerce is becoming one of the most sought after applications, and we are honored to have been selected by AdvancedEMedia," stated Vice President of Marketing and Sales, Johnny Perales. "Lunarpages will also be able to recommend an e-commerce solution that will help our customers reduce their costs and risks. We are truly excited about this partnership."
AdvancedEMedia is a leader in e-commerce providing companies a comprehensive and flexible solution to help better run their business. AdvancedEMedia has 100s of successful e-commerce implementations. Working closely with Lunarpages will allow AdvancedEMedia to provide a secure infrastructure and competitive offering to businesses looking for a robust system. WebJaguar is suited for all types of industries and will allow companies to easily scale up their business. "The right infrastructure, flexibility, and functionality are most important to businesses looking for a new platform. Our new partnership with Lunarpages will allow us to offer just that, with a dedicated team focused on customer satisfaction," said founder, Bachir Kassir.
About Lunarpages Internet Solutions
Lunarpages is a leading provider of managed hosting services with over 150,000 customers, providing secure, reliable and compliant IT infrastructure and management for some of the world's most demanding enterprises. Founded in 1998, Lunarpages is a growing, profitable business run by a seasoned management team with experience in delivering hosting solutions including colocation, managed services and cloud hosting services. Lunarpages' suite of services are designed for organizations seeking scalable, secure, robust and enterprise-grade hosting solutions that can be quickly provisioned or tailored to meet unique requirements. Backed by its commitment to deliver a "customer first" solution, Lunarpages continues to innovate and lead the industry with products and services that improve business practices and produce greater profits for our customers.
Contact Lunarpages at 1.877.586.2772, or visit http://www.lunarpages.com for more information.
About AdvancedEMedia
The WebJaguar E-Commerce and Marketing Platform by AdvancedEMedia is an advanced shopping cart solution for both business to business (B2B) and business to consumer (B2C) companies. It is easy and practical to use, and also customizable for any business. WebJaguar offers fully featured e-commerce, CRM (customer relationship management), sales and innovative marketing tools, SEO tools, order management and product database management. AdvancedEMedia's e-commerce service provides businesses the opportunity to use the Internet to grow profits, lessen costs, and improve customer service. The WebJaguar platform is cloud based and offers customers high-end, high performance features delivered cost effectively. It provides both a scalable and flexible solution to businesses, targeting those that have outgrown their current platform and are ready to go to the next level.
For more information, contact AdvancedEMedia at 1.888.718.5051, or visit us on the web at http://www.advancedemedia.com