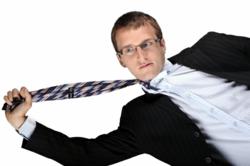 Our newest online store will prove to be a beacon for Amazon.com
Los Angeles, CA (PRWEB) May 01, 2012
Tiecoon.com anticipates a 20% growth in sales and traffic. With that being said, the Tiecoon store on Amazon will not feature all 600 necktie products. There will be 385 options to choose from on the Amazon store, with at least one item from each category sold on the main website. According to the technical support team the creation of the Amazon store was a no brainer. A couple of extensions were implemented which will allow Tiecoon.com to continuously update inventory, receive, and ship orders via both sites seamlessly.
Tiecoon.com is excited to select and produce 100's of new styles of neckties, boys ties, and men's neckwear. As with Tiecoon.com or any company, the more volume passing through the doors means more potential for products and services provided. Submitted just last week by the design department was a massive order for 300 new neck-tie products equaling over 23,000 pieces of neckwear. This order includes geometric patterned ties and neckwear, such as black ties, blue hankies, and striped bow ties. Newest to the line of products will be boy's clip on ties coming in solid colors, striped ties, and slim cut styles.
Tiecoon.com is an online, Nevada based company that sells neckties, bowties, extra long ties, silk ties, boy's ties and hankies. Tiecoon.com was originally opened in 2005 in San Diego, California out of a garage but since has become one of the largest necktie providers. Tiecoon.com sells top quality mens and boys neckties for $5, silk ties for $10, hankys for $3.50, XL ties for $8, making them a front running choice for schools, people, and everyday professionals who enjoy affordable neckwear.
"Our newest online store will prove to be a beacon for Amazon.com" says Jesse Pederson, president of TCDC Corporation. "We look forward to the increase of services and products provided in the upcoming months, stay tuned!"