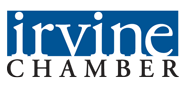 Irvine, CA (PRWEB) May 01, 2012
The Irvine Chamber of Commerce weekly free Micropreneur® Webinar in partnership with Business on Main, an online destination for small-business leaders, sponsored by Sprint in collaboration with MSN, will feature a keynote event "Read Your Customers' Minds with Keyword Research" this Thursday, May 3rd from 12:00p.m.-1:00p.m. PST. The webinar will demonstrate what free keyword research tools are available and how to use them, how to quickly and easily use the data to construct audience profiles, how to use those profiles and research to better meet customer needs, build better products, and get more search traffic to websites.
The webinar will be hosted by Vanessa Fox, author of the critically acclaimed Marketing in the Age of Google: Your Online Strategy IS Your Business, which has been called the "search marketing bible" by technology leaders. Fox is also the founder and CEO of Nine By Blue, which provides education and training, custom reporting, and strategic consulting for organizations to assist them in maximizing audience engagement and customer acquisition through organic search.
Attendees must have an Internet connection and a separate phone connection. Login instructions for the webinar are available on the Irvine Micropreneur® Program website at http://www.irvinemicropreneur.com.
About the Irvine Micropreneur® Program
The Irvine Micropreneur® Program presented by the Irvine Chamber of Commerce discusses and solves the needs of small businesses. The program hosted by Robert Coleman, President of the Pacific Venture Club, is designed to teach entrepreneurs and small business owners how to raise capital, market their products, develop new business opportunities, manage finances, plan for greater prosperity, and how to use social media to grow their business by participating in online presentations hosted by experts from many fields. The webinars are available for all to attend for free. Log-on to http://www.irvinemicropreneur.com to participate.
About the Irvine Chamber of Commerce
The Irvine Chamber of Commerce is one of the most influential Chamber's in Orange County representing hundreds of local businesses. The Chamber's mission is to promote an economic climate that strengthens the competitiveness of local businesses, while offering members a wide range of benefits, services, programs and information. The Irvine Chamber is one of only 250 Chamber's in the U.S. who meet the requirements for accreditation by the U.S. Chamber. For more information, please call 949-660-9112, or visit http://www.irvineecondev.com.