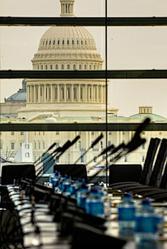 "I'm thrilled to have amazing speakers from companies like Southwest Airlines, NPR and more sharing best practices with communicators," says Mark Ragan, CEO at Ragan Communications. "PR pros won't want to miss this conference."
Chicago, IL (PRWEB) May 01, 2012
The public relations world has changed. The surge in social media and online communications has made it imperative for PR pros to have solid strategies in place and a strong understanding of the latest and greatest tools.
Ragan Communications and PR Daily, two of the most trusted news sites in PR and corporate communications—with a readership of 700,000 worldwide—are hosting a must-attend conference for public relations pros who want to stay ahead of the curve. The PR Best Practices Summit, sponsored by Dow Jones, features experts from NPR, ESPN, Southwest Airlines, General Motors, and Major League Baseball.
Attendees will learn how to:

Create a media strategy that generates millions of impressions.
Become a reporter's most trusted, go-to resource.
Use metrics and measurement to improve pitches.
Woo online influencers.
And that's just a taste of what Ragan has in store for conference attendees. The event will be held at the Newseum in Washington, D.C. on Sept. 10-11, 2012. To secure a discounted early bird rate, register before July 20th.
The conference will be immediately followed by Ragan's 2012 PR Daily Awards Luncheon. PR Best Practices Summit attendees can attend the luncheon for a special rate.
For those interested but unable to attend in person, Ragan will save you a virtual seat at the summit webcast.
For more information on the summit, webcast and to register, visit this link: http://bit.ly/IQ5G6D