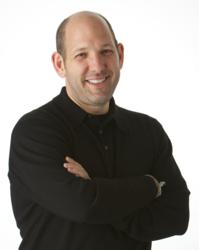 Los Angeles, CA (PRWEB) May 08, 2012
TVplus (http://www.tvplus.com), an award winning technology company that delivers rich, interactive social television experiences for the Second Screen, is proud to announce that Matt Hanover will join it's Business Development team.
Mr. Hanover is a seasoned digital media executive with over twenty years of experience in business development, marketing, strategy, content licensing, advertising and social media. His expertise spans emerging technology platforms, and he has a proven track record of creating win-win content licensing arrangements and innovative new programming on behalf of world-class organizations such as DIRECTV, Yahoo, Qualcomm, and IMDb.
"Matt brings a wealth of knowledge about content licensing on traditional and emerging platforms," says CEO and Co-Founder Ajay Shah. "His history of establishing, negotiating and managing key partnerships across all categories of content speaks for itself, and we feel very fortunate to have him on our team."
Mr. Hanover joins TVplus from his own consultancy, The Hanover Group, where he focused on developing new business models around content strategy, licensing, and distribution for such notable clients as Qualcomm and JetBlue. Prior to his work at The Hanover Group, Mr. Hanover worked in similar roles at IMDb, a division of Amazon, Yahoo, DIRECTV, and Turner Broadcasting.
In his new role with TVplus, Mr. Hanover will be working closely with cable networks, broadcasters, and strategic partners to create and deploy second screen companion experiences for Android and iOS devices that bring a new level of engagement to the television audience.
About TVplus:
TVplus (http://www.tvplus.com) is an award-winning social technology company that delivers rich, interactive experiences around television for the Second Screen. The TVplus platform provides partners an end-to-end solution for creating engaging content for their audience at scale, offering greater connection opportunities for networks, content creators, and brand advertisers. In 2011, the company was named the "Best New Idea" from CableLabs, and at the Social TV Summit.
For Media Inquiries, contact Matt Duffy, matt(at)tvplus(dot)com