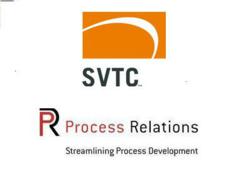 We are confident that XperiDesk will accelerate our customers' development time and reduce the get-to-market cost
San Jose, CA (PRWEB) May 01, 2012
As part of its continuing effort to offer customers access to world-class solutions, SVTC Technologies, the premier innovation partner for accelerating nanotechnology innovation, announced today it has adopted XperiDesk® — a comprehensive solution for the efficient management of high-tech process development — from the Dortmund, Germany based company, Process Relations, GmbH, a world leader in the area of semiconductor process management software.
XperiDesk, a Process Development Execution System (PDES), improves planning and assists in the preparation of experimental process development by providing easy access to existing knowledge and allowing users to utilize past process experimental data to its fullest extent. This industry-leading software solution will help SVTC customers leverage their existing knowledge, optimize their research and development (R&D) work flow, and develop their manufacturing processes to achieve profitability faster and at a lower cost.
SVTC Technologies provides a complete range of technology development solutions through in-house capabilities and a select network of strategic partners. SVTC will use XperiDesk to further optimize their unique process development services for the semiconductor and photovoltaic community, enabling customers to get to production faster and more cost effectively. In addition, XperiDesk aids in achieving regulatory compliance to ensure all aspects of information governance, during the development phase, are covered.
"Customer reports have shown a 15% improvement in development cycles and more than 25% reduction in development costs by eliminating added experiments and unwanted down-time," says Process Relations' CEO, Dr. Dirk Ortloff. "XperiDesk helps customers maximize the value of their existing process knowledge to ensure that engineers spend their time effectively, accelerating time to market."
After an extensive trial, SVTC selected XperiDesk to augment its already expansive solution set to support customer process development. "We are confident that XperiDesk will accelerate our customers' development time and reduce the get-to-market cost," said Kevin Kassekert, Vice President and General Manager of SVTC Technologies' Silicon Services Business Unit. "We are excited about the positive impact we expect this partnership will have on empowering our customers, as well as our own engineering teams, to more rapidly develop technology and accelerate time to market."
About Process Relations
Process Relations, based in Dortmund, Germany, provides market-leading software and consulting services targeted at managing and improving semiconductor process development. Founded in 2007, the company provides process developers with the ability to more effectively utilize all previously accumulated information and knowledge as well as all existing test and production data to improve both process development speed and cost effectiveness. In addition to software solutions, Process Relations also offers consulting services for companies, supporting the areas of process development and product engineering.
Media Contact:
Process Relations, GMBH
Dr. Dirk Ortloff
CEO & Chief Technology Officer
dirk.ortloff (at) process-relations (dot) com
+49 (0)231 9742-5970
About SVTC
SVTC Technologies provides development and commercialization services for innovative semiconductor process-based technologies and products, cost effectively and in an IP-secure manner. Through facilities in San Jose, California and Austin, Texas, SVTC serves customers in rapidly growing markets such as MEMS, microfluidics, high voltage, and TSV that are used in a wide array of industries such as life science, semiconductor fabrication, aerospace and defense, consumer-mobility and clean energy. SVTC offers a suite of leading-edge equipment and services, including full-scale 8-inch and 12-inch process capabilities, advanced CMOS and non-CMOS equipment, analytical services, development support tools and commercialization services. SVTC is ISO 9001, ISO 13485 and ITAR registered. SVTC's investors include Oak Hill Capital Partners, Tallwood Venture Capital and the company's management and employees. SVTC is an equal opportunity employer. More information can be found at http://www.svtc.com.
Media Contact:
SVTC Technologies
Rich Brossart
Sr. Director of Marketing
Rich.Brossart (at) svtc (dot) com
408-240-7252