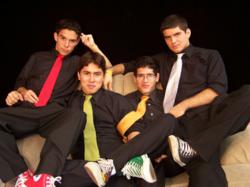 We can quadruple our necktie volume tomorrow without a hiccup, and our costs are completely controlled
Lav Vegas, NV (PRWEB) May 01, 2012
Tiecoon.com has an active past, seeking the proper marketplace and business climate for it. Tiecoon.com was operated by Tiecoon.com INC of California until the end of 2011. Nevada based entity TCDC Corporation took control of operations and assets as they moved to Nevada beginning in 2012. The move was due to ever increasing taxes, regulation, and an extremely harsh business climate in the very litigious and legislative State of California.
The move away from California was a key piece in making the business a success. Other factors were identifying and tackling the correct market for Tiecoon's neckwear, increasing inventories, and streamlining operations.
Tiecoon.com is an online menswear retailer and wholesaler that supplies schools, choirs, clubs, teams, stores, and individuals with their necktie needs. Tiecoon.com sells a variety of regular men's ties, long ties, boy's ties, hankies and bow ties.
"Tiecoon.com's operations are now very smooth, and extremely scalable. We are set for as much expansion as anyone can throw at us. We can quadruple our necktie volume tomorrow without a hiccup, and our costs are completely controlled," says Jesse Pederson, President of TCDC Corporation. "Nevada is a dream to work in, and the people and government are here to make any business grow."