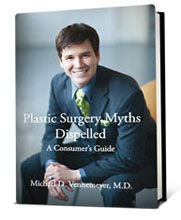 Schedule a Free Consultation with a Friend and earn $1000 Discount Each if Both Schedule a Breast Augmentation Surgery.
Cincinnati, OH (PRWEB) May 02, 2012
Earn $1000 savings on breast augmentation this summer by scheduling a free consultation with a friend! Bring a friend along for a free breast augmentation consultation with Dr. Vennemeyer at Loftus Plastic Surgery Center during the month of May and earn $1000 savings each when both schedule a breast augmentation procedure. The initial consultation must occur by May 31, 2012 to qualify. Your procedures must occur before August 31, 2012; however, you may elect to have the procedures on different days. The discount applies to silicone and saline implants. One must call 513-793-4000 or 859-426-5000 to schedule the consultation. This offer is subject to the limited availability of consultation times before May 31, 2012. Other Terms and Conditions may apply, contact the Loftus Plastic Surgery to learn more about this discount.
Imagine a plastic surgeon's office where one is treated like family; that is the Loftus Plastic Surgery Center. The Loftus Plastic Surgery Center specializes in cosmetic plastic surgery and strives to provide the most caring, attentive customer service possible, combined with beautiful results. Their plastic surgeons are board certified by the American Board of Plastic Surgery and focus the practice entirely on their passion-- cosmetic surgery. They have multiple convenient locations across Cincinnati and Northern Kentucky.
Dr. Michael Vennemeyer is a world renowned plastic surgeon in Cincinnati and the author of "Plastic Surgery Myths Dispelled". Dr. Vennemeyer will be the attending physician for the breast augmentation procedures as well as the free consultations scheduled in May.