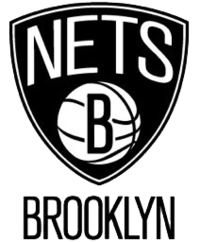 Ticket Hunter Online annouced a 30% reduction in Brooklyn Nets tickets by using promo code WICKED at tickethunteronline.com.
Los Angeles, CA (PRWEB) May 01, 2012
Jay-Z is a man of many talents. As a musician he's made a library of countless hits. As a business man he's created an empire with clothing, reccording artist and more. Now he's designing NBA logo's. Seriously. The Brooklyn Nets have unveiled their new logo, designed by you guessed it. Jay-Z.
The move from New Jersey to Brooklyn is a tremendous step in re-imaging the Nets brand. The Nets, who have a loyal fan base, now have to impress the city of Brooklyn, who arguably have an even bigger fan base. A city as highly mentioned as Brooklyn deserves a team of equal stature.
Enter the new logo. Simple. Bold. Old school. At first glance it has a kind of Oakland Raiders nostalgia. It's black and white. A very classic look but, catchy enough for kids and rappers alike to want to don their clothing with it.
This is a great first step in rebranding one of the oldest franchises in the NBA's history. The Nets were founded in 1967 in New Jersey, they were an original member of the American Basketball Association (ABA). This is not the first move to New York for them either. In 1977 they had a small stint on Long Island as the "New York Nets" before moving back to Jersey in 1968. Let's hope this time they're in New York to stay. Fans will certainly enjoy the new one billion dollar arena, Barclay Center. Brooklyn Nets tickets have been moving like wild fire.
The Nets began settling into the "hood" this past Monday, unveiling new colors and logos at a sporting goods store on Flatbush Ave. "Hello Brooklyn,'" center Brook Lopez said. "I've been waiting a long time to say that. It's very exciting."
Lopez was joined by coach Avery Johnson, General Manager Billy King, Bruce Ratner, the real estate developer and minority owner who was the catalyst behind the team's relocation, and Brooklyn Borough President Marty Markowitz.
"Today is a great day for Brooklyn. It's been one decade, 10 years, since I started discussing this with Marty. It's taken 10 years, but they are officially the Brooklyn Nets," said Ratner, who faced both legal and political resistance to the building of the arena and the relocation of the team he bought in 2004. "Ladies and gentleman, the curse of O'Malley is officially over today."
The O'Malley family controlled the Dodgers from 1950-98 and moved the team from Brooklyn to Los Angeles after the 1957 season.
The Nets, who have been playing in New Jersey since 1977, are leaving their red, white and blue look behind as they move across the Hudson River. The Nets will be the only team in the NBA with black and white as its only primary colors.
Ticket Hunter Online annouced a 30% reduction in Brooklyn Nets tickets by using promo code WICKED at tickethunteronline.com.