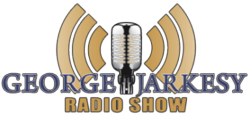 This is not just another oil company
Houston, TX (PRWEB) May 01, 2012
The George Jarkesy Show, a Nationally Syndicated Radio program focusing on the intersection of business and politics, welcomed Chairman and C.E.O. Doug Hewitt of Richfield Oil & Gas to the show last week. Richfield Oil & Gas is a Salt Lake based, publicly held, independent oil and gas company focusing on the Central Utah region. During the show Mr. Hewitt and Mr. Jarkesy engaged in a lively discussion on the company's plans and prospects and on the state of petroleum and its potential in Western Utah. Regarding the vicinity that Richfield is drilling in Mr. Hewitt stated that his company is working with wells that they project "should be producing when our grandchildren are alive." Co-host George Jarkesy stated, "The work that Doug and his team at Richfield are doing in finding much needed oil and resources and in putting people to work is not only a great entrepreneurial story; it's also a patriotic one in helping America getting off its dependence on foreign oil...this is not just your average oil company".
Click here to listen to highlights from the show and to learn more about Richfield Oil and Gas and CEO, Doug Hewitt.
About Richfield Oil and Gas
Salt Lake City‐based Richfield Oil & Gas Company is a publicly held independent oil and gas company engaged in the exploration, exploitation, acquisition and production of crude oil and natural gas in the United States. The Company's core areas include the Central Utah Over Thrust where Richfield is the operator and majority working interest owner of approximately 20,000 net acres. Richfield has further exposure to low‐risk development drilling for oil and natural gas in the Central Kansas Uplift Project where the Company focuses principally on optimizing production in its oil projects where it leases over 3,000 net acres. Please visit http://www.richfieldoilandgas.com for additional information.
About The National Eagles and Angels
NEAA membership is comprised of investors, entrepreneurs, and traders who are actively searching for new opportunities in the market of growth companies. After joining NEAA Members receive a Member's Only News Letter (the NEAA Money Maker) which will provides them with NEAA's Micro Dynamic Portfolio along with other valuable market information including 'Patlan's Option Pick' and 'Dan Steffens Energy Pick of the Month'. Members are also able to attend nationwide luncheon meetings where they will have the opportunity to network with other members and interact with hand selected emerging growth companies. To become a Member of The National Eagles and Angels visit http://www.eagleandangel.com.