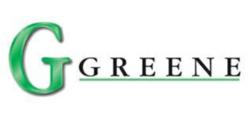 QCSS will increase their capacity to over 200 seats
Buffalo Grove, IL (PRWEB) May 01, 2012
QCSS, Inc. and Iowa-based call center Greene & Associates have finalized an agreement on Friday April 27th 2012 that incorporates Greene & Associates as a division of QCSS, entitled Q2, LLC. Greene & Associates – now a Q2 LLC company, is a nationally recognized call center that was founded in 1988. They have been serving businesses in both B2B and B2C markets with a strong focus on customer retention and a commitment to the highest quality of work. This philosophy aligns perfectly with QCSS and their core values.
In addition to this new acquisition in Monona Iowa, QCSS will be opening a new 100+ seat smart-center in Deer Park Illinois in early summer 2012. The Greene & Associates call center will remain fully operational, in support of their current customers. "As the need for online support continues to grow (live web chat & email responses), Q2, LLC will look to expand their services and offer a more comprehensive solution for clients. The new smart-center will offer more internet-based tools in addition to the integration of digital channels. Our goal is to save response time and improve overall efficiency of our operations for all of our facilities," stated Karin Hall, CSO of QCSS.
All Greene & Associates team members have been offered their current positions under the new ownership. "Our business is about people and we have the best in the business," stated Randy Greenberg, President of Greene & Associates. "We look forward to the added capabilities this acquisition will allow for our clients."
With the combined capabilities of all 3 branches (Buffalo Grove, Monona, and Deer Park), QCSS will increase their capacity to over 200 seats. "This business expansion has been an ongoing effort that will allow us to take on more clients and projects. Greene & Associates - now a Q2 LLC company, has an incredible team that will compliment our efforts in providing better solutions for our current and future clientele" explains QCSS President & CEO, Catherine Karabetsos.
QCSS anticipates their new Deer Park smart-center should be online by June 1, 2012.