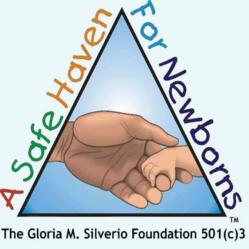 Miami Fl (PRWEB) May 01, 2012
A Safe Haven for Newborns is happy to announce the 171th baby was saved in Florida under the Safe Haven for Newborns program.
Infant abandonment is an escalating problem in the United States. While no one can fully understand why a person would endanger a vulnerable newborn, two common conditions are present at the time of abandonment: isolation and denial. The mother and/or father of the infant believe that they themselves are utterly alone. Their sense of isolation makes them incapable of psychologically or emotionally handling a newborn, leading them to do the unthinkable: throwing away or abandoning a new life.
There is evidence to indicate that the problem remains largely hidden. No one knows for sure how many babies are dying, hidden far from people who would provide love and care. The generally accepted stereotype of a person who abandons a newborn is a teenage or an underprivileged mother is not, in fact, the case. The experience of A Safe Haven for Newborns indicates that this phenomenon crosses all categories of age, ethnicity, socioeconomic status, and affects all of society.
A Safe Haven for Newborns compassionately and efficiently provides a 24/7 helpline that ensures a secure future for both the newborn and the mother or father in crisis. This assistance confidentially and discreetly saves the life of a newborn while protecting the parent from possible criminal charges.
A Safe Haven for Newborns speaks up for these precious, innocent newborns and is dedicated to eliminating infant abandonment. The 171th baby was recently saved from the dangers of abandonment in Florida. This year, six precious little ones now have a future.
Please visit our website at http://www.asafehavenfornewborns.com and see how you can help.