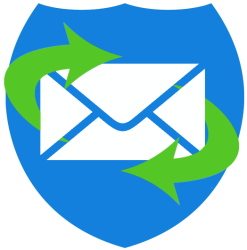 This upgrade is a win-win, both for Network Mail as a support team and for our customers.
Leicestershire, UK (PRWEB UK) 2 May 2012
Technology company Network Mail recently launched a major new upgrade to their e-mail hosting platform, opting for a software solution that is neither commercial nor open-source.
Selecting a vendor for a business-critical application or system, when done correctly, is a lengthy process with numerous decisions to be made, the first of which is whether to use commercial software – with a support contract from an organisation, or open-source software – often, but not always, supported by the global community.
Network Mail have used the commercially-supported Atmail e-mail server as the basis for their e-mail hosting platform since its launch in 2011. Combined with the clustering and failover capabilities of CentOS Linux, Atmail has been an ideal solution for Network Mail's growing e-mail hosting service.
Six months in, however, and a radical change was needed to the platform to improve the replication of customers' mailboxes between individual servers in the cluster. Business Development Manager Andy Shellam explains why:
"The clustering component kept failing, often on multiple servers in a short space of time, resulting in the cluster never knowing which server had the most up-to-date mailboxes. This required manual intervention from Network Mail support staff, something which is not practical for a growing platform that businesses depend on 24x7x365."
A solution was at hand in the form of Dovecot's dsync utility – a utility which allows two or more machines to synchronise mailboxes. Dovecot is the POP3 and IMAP server used by Atmail, allowing clients to download their e-mail. Atmail only ships with version 1.2 of Dovecot. Dsync is only available with version 2 and above. Network Mail had a difficult decision to make – to wait until Atmail upgraded Dovecot to version 2 and put up with the cluster failures, or make the change themselves and lose some of the support from the developers.
Network Mail decided that waiting was not an option, and bought Atmail support in-house by working on their own enhancements to the server. They replaced Dovecot version 1.2 with 2.1, and switched the mailbox storage format to mdbox (a variation of Dovecot's built-in storage format) instead of the industry-standard Maildir format.
"Maildir stores one e-mail per file. mdbox stores multiple e-mails in multiple files," says Andy. "This improves the speed the server can read the e-mails, which makes access to mailboxes quicker for our customers. We also now run dsync to synchronise our servers in the platform, which means no more clustering problems.
This upgrade is a win-win, both for Network Mail as a support team and for our customers."
Network Mail are still using (and obviously licensed for) Atmail's software, but they have also added their own enhancements to the system – a hybrid breed of software, combining both the support and financial-backing of commercial software with the customisation, flexibility and wealth of knowledge of open-source software.
Network Mail is a technology firm specialising in e-mail hosting and bespoke software development. Their shared e-mail hosting platform is ideal for individuals and small-to-medium businesses who want a better e-mail experience. They also offer dedicated servers for businesses with larger e-mail needs.
For more information, please e-mail connect(at)networkmail(dot)eu or visit http://www.networkmail.eu.