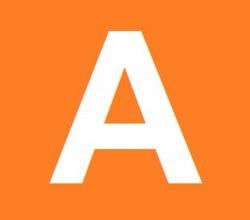 Discover the most popular topics and stay updated with the news - visit Alltopics.com everyday.
(PRWEB) May 02, 2012
Alltopics goes wild on Android. Android.alltopics.com has the bastion of all Android news, as Alltopics continues to search the web and the globe for popular news stories about new technological marvels and discoveries. Whether a reader is a techno wizard himself, or just a bystander who uses tech gadgets every day, Android.alltopics.com is the best source for all Android news, videos and images.
New categories available on Alltopics. Alltopics has gathered all current Android advances, ideas, news stories and visuals, all in one big category. New sources are being constantly added to the website. Alltopics searches the whole World Wide Web, including Twitter, Facebook and Google, as the website captures the stories rated for popularity.
Android becomes a vital category on Alltopics. All the reader has to do is log in to the website under 'android' to find the abundance of articles and breaking Android news. Who iOS apps look better than Android apps? How is Android connected with Chomp? Is Samsung cooperating well with Android 4.0? The answers to these and many more technological questions are waiting to be revealed on Android.alltopics.com.
Browsing with alltopics is quick and easy. After logging in and browsing the reader will encounter more articles about the topics of ones interest without wasting time on laborious search.The user has instant and free access to any of the current information about new inventions, new apps, updates on technological devices, and hundreds of other topics. If it's good and people like it, Alltopics has it.
Alltopics.com has its prime time right now. The website is a revelation, an astonishing composite news and information site that offers the best news in Android, along with every other subject possible, with the most popular postings. Alltopics.com has best news on technology, maybe because the website itself is a technological marvel, showing articles by subject and popularity. It doesn't get more sophisticated than Alltopics.com.
# # #