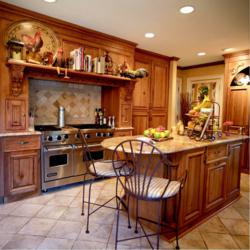 Dallas, TX. (PRWEB) May 03, 2012
Dinnertime is more than sitting down for a quiet meal with your family. Once the cooking and dining is finished, then the work begins, such as the pre-rinse, loading, washing and sometimes rewashing your dishes. Why not make your dishwasher do the hard work . Leaving the family with more quality time, not the dishwasher? Many people make dishwashing into a much larger job than it should be. The dishwasher should make clean-up easier, if used correctly.
Follow these easy tips from Dallas Fort Worth Appliance Repair to keep that sparkle in the dishes. Eliminate a step from the cleaning process- no more pre-rinse. Dishwasher detergent is dependent on food particles to do the job. By having no food to attack, it usually moves to glassware, leaving dishes cloudy with permanent etching damage. To get cleaner dishes, make sure hot water heater is set between 120 and 125 degrees. The hot water will help break down stuck-on food particles and prevent clogs. Choose the correct cycle. Use short cycles and save the normal cycles for the dirtiest dishes. Avoid using the "rinse hold" setting, since it uses three to seven gallons of hot water for each use. It's better to use granular soap than gel soap – and more is not merrier. Overloading on soap won't get dishes any cleaner, and it will cause buildup inside the unit that can damage it over time. Use the right detergent and use it the right way. Once a month run the dishwasher empty with a cup of white vinegar to leave the dishwasher smelling clean and to eliminate food residue buildup, which can cause clogs and strain.
Incorporate these tips to spend less time with the dishwasher and more time with the family. This is one break-up that's easy to do and good for the environment, too. Don't forget to have the dishwasher inspected annually by an expert to keep it running strong for years to come. Dallas Fort Worth Appliance Repair announces new service locations in the Dallas Fort Worth Area.