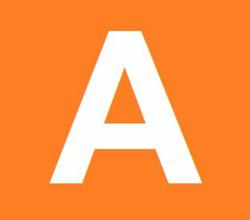 Read more about the latest news and expand your knowledge with Alltopics.com.
(PRWEB) May 02, 2012
The Playstation section has already few subcategories for the topic. Now it is easier to find information concerning playstation, xbox or pc gaming. Playstation.alltopics.com is a vital source for anybody out there playing computer games excessively, or wanting to know more about the latest deals, events and news in the world of PS. Whether the reader is a gaming pro or 'The Sims' fan, neither one of those guys can afford to be without the incredible source of news, videos and images avaliable on Alltopics.com.
Alltopics.com has it all in one location too. Just by logging into Playstation.alltopics.com, the reader can get every newly-minted article, flash, breaking video and new informational video, all in one location yet gathered from all over the Internet. Alltopics.com searches every major news sources and every social network, including Facebook, Twitter, and GooglePlus, to find the newest blogs, shares and postings on Playstation latest bit of ingenuity. As readers access the website, every user is being treated to every possible article from every possible angle.
Playstation news are always relevant and up-to-date. The abundance of news is gathered in one place. How is PS4 different from PS3? Why was Sony's advertising campaign preceived as racist and immoral? When is Playstation All-Stars Battle Royale being held? And what are the US Playstation new releases? All the answers are at Alltopics, the number one news source that's constantly updated, constantly changing and is always free.
Every topic is rated by popularity, just like every other article on Alltopics.com. If a PS3-buff liked a piece of Playstation news, recommended it, read it or shared it, Alltopics.com grabbed it and put it right into their amazing centrally located database. That is why a quick browse of Playstation.alltopics.com will yield every article imaginable, from the newest Playstation events and inventions, to news about current products and innovations, bargain shoppers comparison articles, the newest pc games, and the changes in big business from a technological standpoint. Every topic is there, and every new thought from the Playstation wizards is easily accessible.
Alltopics.com is a marvellous website, a composite news and information source that offers the best news, together with the most popular and freshest postings from all the major news and social networks on the web. Rated by subject and popularity, the articles on Playstation.alltopics.com are being discovered, newly minted and newly arrived, all the time, 24/7/365.
# # #