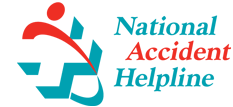 Accidents involving pedestrians are all too common
(PRWEB UK) 1 May 2012
National Walking Month, a campaign to encourage walking and promote pedestrian safety on the streets of the UK, was launched by the charity Living Streets. It includes events such as Walk to Work Week from 14-18th May, and Walk to School Week from 21-25th May.
The Department for Transport recently reported that almost 25,000 pedestrians were injured or killed in 2010 as a result of road traffic accidents in the UK. National Accident Helpline, the personal injury specialist with 19 years experience in car accident claims, is keen to advise the public on how to prevent unnecessary road traffic accidents.
Beth Powell, Consumer Director at National Accident Helpline says: "Accidents involving pedestrians are all too common, and while it's good to encourage walking, people must be extra cautious when near traffic.
"Many accidents might have been avoided if drivers took more care and pedestrians followed recommended safety procedures."
Health and safety tips for walking from walkit.com:

Use pedestrian crossings – it's worth the little bit of extra time walking down busy roads to designated crossing points, where you can cross safely, especially with young children.
Beware of cyclists when crossing – just because you can't hear a car approaching, doesn't mean the road is clear. Check with your eyes as well as your ears, and don't underestimate how fast cyclists can travel.
Wear appropriate footwear for walking, you can always change into your trendy shoes once you arrive at your destination. Walking in inflexible or unsupportive shoes can cause blisters, corns, knee problems and more serious ongoing muscle problems.
Most importantly, concentrate! Don't walk along with your head down, or listening to music or on your mobile. Pay more attention to your immediate surroundings and any potential dangers or hazards.
Beth added: "We do everything we can to help pedestrians that call us for advice after an accident. If you do find yourself involved in an accident that wasn't your fault and have suffered injury as a result, we are here to help. Visit our website at http://www.national-accident-helpline.co.uk to find out more."
Notes to Editors
About National Accident Helpline:
National Accident Helpline is the biggest and most experienced personal injury claims company in the UK and has been championing consumers' rights and providing access to justice since 1993.