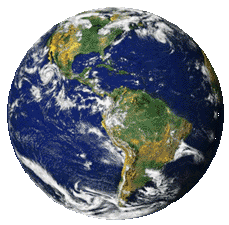 Geographical Sciences @ ScienceAlerts.com
Bangkok, Thailand (PRWEB) May 02, 2012
ScienceAlerts.com is a Geographical Sciences Social Network to discover and share scholarly content in in the basic and applied sciences of agriculture, biology, environment, forestry, geography and health. Up to now, 17,906 members have signed up and have actively contributed 1,075,151 articles to the site. The new Forestry Sciences category currently features 60,904 stories partly selected from 258 scientific geography publishing sources.
ScienceAlerts.com's Geographical Sciences Category covers the physical characteristics of the earth including its surface features, and the distribution of life on earth. It currently contains 60,904 stories partly selected from 258 scholarly geography sciences journals. This category also provides an Geographical Sciences RSS feed which is one of the best and most popular ways of staying up to date with the latest news in this science discipline. One of the latest articles analyzes predator assemblage structure and temporal variability of species richness and abundance in forests of high tree diversity. The authors studied spatial and temporal variability of spider assemblages in tree species-rich subtropical forests in China. Their results indicate that indicate that woody plant richness and theory predicting increasing predator diversity with increasing plant diversity do not necessarily play a major role for spatial and temporal dynamics of predator assemblages in such plant species-rich forests. Their study study highlights the importance of overall environmental heterogeneity in shaping spider assemblages as a crucial factor for biodiversity conservation at a regional scale in these subtropical forests. Another article highlights the implications for conservation of low primate diversity and abundance in Northern Amazonia. The authors found that large areas of the Rio Negro basin in Amazonia are covered by continuous tracts of tropical forest but have only few primate species. They conclude that parks and reserves in northwestern Amazonia will have to be very large to maintain viable populations of most primates and their ecological interactions, and that very broad habitat categories are not sufficient to make predictions about actual and future suitability of areas for primate conservation.
ScienceAlerts.com's review process is partly automated and partly manual to rigorously ensure that only relevant content is featured on the site. Since new science content is discovered in real-time, the delay between original publication and appearance at ScienceAlerts.com is usually only minutes. ScienceAlerts.com includes a search feature to retrieve specific titles or keywords from its' large database. In addition, it suggests up to ten related articles for each article selected. The site also maintains the new Twitter account @Science_Alerts.