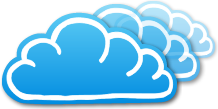 It's powerful, it's safe and it's reliable.
Watford, UK (PRWEB UK) 3 May 2012
In a nutshell, Python Cloud Backup provides online, offsite data backup in three packages starting at £15/month +VAT. The service is aimed at business customers ranging from those with home workstations to large enterprises which need advanced features such as In File Delta and MS system backup.
Python Cloud Backup responds to a niche in today's technology market. More and more data is being produced, an increasing amount of backup is needed and alternative storage devices such as external hard drives and USB keys have their disadvantages. Enter the timely launch of online, offsite Cloud Backup such as Python's offering. Tim Poultney, CEO of Veber and Python Cloud, explains the team's motivation behind Python's launch: "We have been working very successfully with our data backup system for some time with our Veber customers. Simply put, we know that it works well and that in the current technical climate, where cloud computing in its many guises is entering the consumer consciousness, many more customers can benefit from it. It's powerful, it's safe, and it's reliable."
You'll want to digest the full details of Python's Cloud Backup system which include a whopping 1TB of data storage as standard across all three of the packages, as well as full data encryption via SSL. The backup software supports Windows, Mac and Linux operating systems. Data backup can be automatically scheduled but also amended using the customer interface. You'll be prompted to download the software when you sign up but it's also useful to note that your data can also be accessed via a web browser - instant visibility, instant provisioning and easy retrieval of your data wherever you are.
Python also offer all customers The Python Promise. This is the customers' guarantee that they are always buying high performance and high quality services. James Robinson, Python and Veber Operations Manager, is clear in his assertion that this matters: "We are fussy when it comes to how effective our tech is. Python Cloud Backup works in the way that we would expect a data backup to work. No corners have been cut in the process of bringing it to market." A Python Cloud Backup solution will always use Tier 4 data centres, always use top tier connectivity, always be supported by an available team of experts, always ensure the security of your data and always be held to a price match promise (conditions apply).
Impatient to get started? All Python's Cloud services can be found at http://www.python.co.uk and setting up an account takes typically just a few minutes. Python also offers incredibly flexible Cloud Server services with a host of free features, such as firewalls and load balancing, and resource based billing. And, don't forget, if it's a more traditional Dedicated Server solution that you require, or indeed a more supported Cloud Hosting solution, Python's sister company Veber can help.