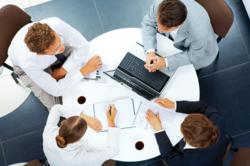 Just 5.35% of Norwegians could be classified as fluent in English
Oslo (PRWEB UK) 3 May 2012
With an education system that required English to be taught as the first foreign language for 100% of students between 1982 and 2000, it is not surprising that Norwegians feel very confident in their English language abilities. This schooling certainly was effective in securing the superiority of Norwegian school children in a recent study of English language skills - the Global English Challenge earlier this year ranked the English skills of Norwegian school children as second in the world after Denmark.
However, a look at the English language skills of Norwegian adults implies this high level of proficiency is not retained into adult life. Conducting a study into the English language test scores of over 2500 Norwegian adults, EF found surprising results. The average test result was just a level 10 which corresponds to the lower end of level B2 on the Common European Framework (CEFR) -the guideline used to describe the achievements of learners of foreign languages across Europe. According to the CEFR, this level is termed 'upper intermediate' and corresponds to an ability to interact with a degree of fluency. However, to be classed as truly fluent, an individual needs to achieve a level 13 which corresponds to a higher C1 on the CEFR. EF's study found that just 5.35% Norwegians achieved this level and could therefore be classified as fluent. It also found that Norwegians' weakest skill is listening.
These results could be worrying for employers in a country where most jobs requiring a university degree will almost certainly include English fluency as a basic requirement for applicants. Whilst Norwegians are often good at written English, in a world where verbal communication across borders is becoming increasingly important to forge international relationships and secure competitiveness overseas, listening skills are also vital. Poor English skills in business could lead to security risks, production inefficiencies and even lost sales.
According to EF's Country Manager for Norway, Thomas Astrup, the fact that Norwegians often have good basic English skills after years of English in school could actually be a big part of the problem, Astrup commented: "Norwegians tend to think their English skills are good enough after leaving school and so do not make the effort to build on and retain these skills in their adult lives. This leads to a widening gap between their perceived and their actual proficiency levels." He continues "businesses need to be aware of this proficiency gap and take steps to protect themselves from any potential negative consequences."