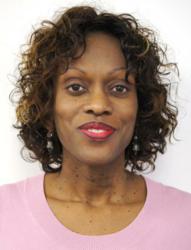 Santa Fe Springs, CA (PRWEB) May 07, 2012
Weber Logistics, a leading third party logistics company in the western U.S., today announced the appointment of human resources and associate development executive, Sheila Jordan, as its new vice president of human resources. Jordan will report to Weber's CEO, Harry Drajpuch, and be responsible for all human resource-related activities, including hiring, training, associate development and administration, for employees across Weber's 17 distribution centers and freight terminals.
According to Drajpuch, "Sheila's charge will be straightforward: build and develop a team to deliver the industry's best customer experience. She's had great success doing this in retail, manufacturing and logistics operations, including significant experience hiring and developing distribution center staff. We will rely on her to maintain and enhance Weber's culture of service excellence."
Before joining Weber, Jordan was a director, executive recruiter and management consultant at Purcell International Group, a premiere executive search and recruitment firm. Prior to that, she enjoyed a progressive 18-year career with Target Corp., where she last served as senior manager for human resources and development. At Target, Jordan led a team of human resource staff to meet the needs of over 1,000 salaried and hourly associates in a three-shift, 24/7 distribution center operation.
Jordan is an expert in California labor law and is a college faculty instructor for graduate and undergraduate courses at the Southern California Institute of Technology and the University of Phoenix. She earned both a Master of Science degree in management and a Bachelor of Science degree in organizational management from Colorado Christian University.
Founded in 1924, Weber Logistics provides west region warehousing, transportation, and import logistics solutions, including California warehousing and California trucking services. With 17 distribution centers and freight terminal throughout the Western U.S., Weber gives growing companies flexible, scalable distribution solutions for their west region customers.