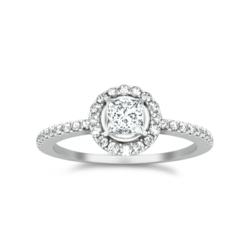 Peridot Rings have always been popular with women in form of engagement rings and cocktail rings
Cockeysville, MD (PRWEB) May 02, 2012
Peridot Gemstone has a unique quality. It is the only Gemstone which comes in one color, Green. Worn by both men and women for over 2000 years, Peridot Rings have always been in fashion. Peridot, the birthstone for the month of August, is believed to protect women and men from intoxication. While that might not be a reason to go celebrate and drink excessively, there is a reason to celebrate the beauty of this wonderful gemstone. The new Peridot Rings collection on JewelOcean features beautiful Peridot rings for all occasions such as engagement and cocktail parties and is available from only $149 onward.
Peridot rings have always been popular with women who are born in the month of August and who use it as their birthstone. However the Green color of Peridot has always attracted women with its beauty. The use of Peridot in fashion rings and cocktail rings has always been popular. Now the gemstone is even getting more popular in engagement rings. At JewelOcean, customers would find a complete collection of Peridot rings ranging from very inexpensive cocktail rings starting from $149 onward, to complete engagement rings and wedding sets, where Peridot is set along with white diamonds on different types of Gold like white gold and yellow gold.
Initially Peridot Rings were mostly made in silver, but as Peridot was increasingly used in engagement rings along with diamonds, Perdiot engagement rings were made with gold. At JewelOcean, customers would find both options available to them, with Peridot rings in silver and in gold, so they would have a complete range of option to choose from.
JewelOcean is a jewelry manufacturing company, specializing in sale of engagement rings and wedding sets at cheap and affordable prices. By offering a complete collection of engagement ring designs such as antique, contemporary and modern, and in different stone shapes such as princess cut, round cut and pear shaped, customers find a very extensive collection of engagement styles to make their selection at inexpensive prices. For complete details, please visit the JewelOcean online website.