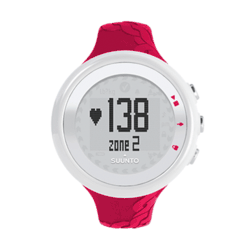 Bozeman, MT (PRWEB) May 01, 2012
National fitness retailer the Heart Rate Watch Company is having their Mother's Day heart rate monitor watch sale from May 1st through May 13th.
"The sale includes deeply discounted prices on all women's Polar, Suunto, and Timex heart rate monitor watch products for women with free FedEx Express shipping on orders over $89", says Rusty Squire, President of the Heart Rate Watch Company. He continues, "What could possibly be better than giving your own mother the gift of health?"
Heart Rate Watch Company has created a women's only category with over 100 pages of products just for women to help simplify the shopping process, plus real expert help live is just a toll-free phone call away to help guide you through the selection process at 866-586-7129.
"Just simply gather together your mother's wrist measurement, chest size and a list of exercise activities she likes to do and we can make sure she receives the ideal product to fit her needs" states Squire. He adds, "We even offer gift wrapping for $1 so your job is completely done."
Manufacturers like Polar, Garmin Suunto and Polar have made heart rate monitor watch units specifically to fit women's wrists with bigger band tapers and some fun colors. Chest straps are significantly more comfortable today as a result of every maker converting to soft fabric band straps, which have proven far more comfortable than the older rubber and plastic strap units.
Whether mom likes to walk, go to spin class, or is a serious athlete, she can reach her goals more quickly using a heart rate monitor watch.
Get Mom A Copy Of Our Free Book "How To Successfully Use A Heart Rate Monitor Watch."
A very important tool to go with the heart rate monitor watch purchase and is our 21 page e-book that you can download in Adobe PDF directly from the Heart Rate Watch Company homepage.
This book, called "How To Successfully Use A Heart Rate Monitor Watch" and it is filled with information on how to correctly set up a training and dietary program.
Order a heart rate monitor watch by Wednesday, May 9th and delivery is guaranteed anywhere in the United States.