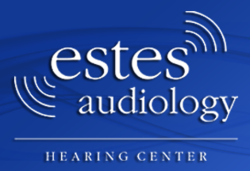 Financial need is often an obstacle to receiving hearing aid devices. We want to help as much as we can to curb the number of hearing impaired individuals that can't afford hearing aids.
Austin, TX (PRWEB) May 01, 2012
Estes Audiology and the Georgetown Sertoma Club announce the kickoff of the 3rd Annual Hearing Aid Roundup on Saturday, May 5. The Roundup celebrates Better Hearing Month by asking residents in Georgetown and surrounding communities to donate their used hearing aids for refurbishing. The event will take place from 10 am until 2 pm at Estes Audiology Hearing Center in Sun City and will feature Texas favorite musician, K.R. Wood a.k.a. Camp Cookie as entertainment for the afternoon. Grilled hot dogs and beverages will also be served and all attendees will receive a chance to win prizes from local vendors.
Donated hearing aids will be given to the UT-Austin Speech and Hearing Center, which will refurbish them and make them available to those who would otherwise be unable to afford them. In addition to the kickoff celebration, donations will be accepted at the primary central Texas locations of Estes Audiology in both Sun City/Georgetown and New Braunfels throughout the month of May. All donations are tax deductible.
"Living with hearing loss has such a severe impact on an individual's quality of life," remarks Soriya Estes, Au.D., of Estes Audiology and sponsor of the used hearing aid drive. "Unfortunately, financial need is often an obstacle to receiving hearing aid devices. We want to help as much as we can to curb the number of hearing impaired individuals that can't afford hearing aids," she said.
"One way that we all can help those financially strapped that suffer from hearing loss is by donating any old or used hearing aids that you might have. Bring them in to Estes Audiology at one of our primary Central Texas locations in New Braunfels or Sun City/Georgetown, and we will donate them to the UT Speech and Hearing Center for refurbishing."
Jim Wilson, Co-Director of Speech & Hearing of the Georgetown Sertoma Club, wholeheartedly agrees with Dr. Estes. "This will be the 3rd year that we have partnered with Estes Audiology in this drive. We hope that even if you don't have a hearing aid to donate but would still like to help, please come to visit us in Sun City on May 5th at the Estes Audiology Hearing Center location. The Sertoma Club will also accept monetary donations for its Hearing Aid Recycling Program," he said.
The Sertoma Club is a national organization that focuses on assisting people with hearing health issues and educating the public on the issues surrounding hearing health. The Hearing Aid Recycling Program also known as S.H.A.R.P. is sponsored by Sertoma clubs throughout North America.
Hearing loss affects millions of Americans. It is estimated that more than 38 million Americans have a significant hearing loss, including children. According to the Better Hearing Institute, two out of three adults with hearing loss do not use hearing aids because of financial constraints. Research has shown that hearing aids can offer dramatic improvement for most people with hearing loss.
The Hearing Aid Roundup will take place at 1530 Sun City Blvd. in Georgetown, next to Estes Audiology Hearing Clinic. The event is free to the public.
About Estes Audiology
Estes Audiology is the premier hearing healthcare provider in Central Texas. Founded on the principle that all patients should receive superior hearing healthcare, the audiologists at Estes Audiology evaluate, manage, and treat hearing disorders in more than 5,000 patients throughout Central Texas. Estes Audiology currently has four clinics located in New Braunfels, San Marcos, Georgetown/Sun City and Boerne. Estes Audiology devotes itself to improving the lives of those with hearing loss and protecting those who may be predisposed to hearing loss due to occupational hazards through distinctive patient care, education, commitment to professionalism, and attentive personal service. Unlike its competitors, Estes Audiology distinguishes itself as a recognized professional healthcare provider as it is a service contract provider for Medicare, Medicaid, the Veteran's Administration, and Comal County I.S.D. Due to the high level of healthcare offered, Estes Audiology's clinics are used as training facilities for University of Texas – Austin doctoral audiology students.
Putting its patients first, providing the most qualified audiologists and clinicians, utilizing state-of-the-art diagnostic tools, and providing the most advanced hearing devices and comprehensive solutions, Estes Audiology has become the hearing healthcare provider of choice in Central Texas. For more information about Estes Audiology, visit it at http://www.HearLifeAgain.com.