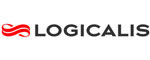 Arizona schools defined more than $300 million in technology initiatives that will improve connectivity and collaboration under the E-Rate program for FY15.
Farmington Hills, MI (PRWEB) May 01, 2012
Arizona Schools have defined more than $300 million in technology initiatives they plan to complete under the federal E-Rate program which provides funding support to schools and libraries in their efforts to improve data connectivity and collaboration. Logicalis, an international IT solutions and managed services provider, is pleased to be part of that effort and proud to have received more than $36 million in contract awards for the upcoming E-Rate funding year, making it Arizona's No. 1 E-Rate P2 Service Provider for the second year in a row.
Arizona's K-12 schools and libraries have been steadily increasing their participation in the Federal Government's E-Rate program, developing technology plans that are winning national attention as they improve the educational experiences of students, teachers and parents across the state. Twelve Arizona schools elected to become new Logicalis customers with this most recent season, a vote of confidence in the E-Rate work Logicalis has long been performing throughout the state. Logicalis also placed in the top 10 in three separate IT categories in "Ranking Arizona," one of Arizona's largest business opinion polls conducted by AZ Business magazine, another indicator of the solution provider's area-wide expertise in information technology.
"Arizona schools defined more than $300 million in technology initiatives that will improve connectivity and collaboration under the E-Rate program for FY15," says Chris Rafter, senior vice president and regional manager for Logicalis. "We want to congratulate these Arizona school districts on the incredible technology advancements they have planned to benefit the students, parents and teachers in their districts, and to humbly thank our Arizona K-12 clients for putting their trust in Logicalis once again to aid them in achieving these important technology goals."
What is E-Rate?
The Schools and Libraries Program of the Universal Service Fund, commonly known as "E-Rate," is administered by the Universal Service Administrative Company (USAC) under the direction of the Federal Communications Commission (FCC). It assists most schools and libraries in the United States by providing discounts to obtain affordable telecommunications and Internet access. It is one of four support programs funded through a Universal Service fee charged to companies that provide interstate and/or international telecommunications services: http://www.usac.org.
Logicalis' Arizona Business Unit provides category-leading network and technology infrastructure solutions to K-12 schools; state, county and local governments; and a variety of commercial organizations in the Southwest, combining local support with Logicalis' national managed services and cloud infrastructure.
Want to learn more about Logicalis and E-Rate?
About Logicalis
Logicalis is an international IT solutions and managed services provider with a breadth of knowledge and expertise in communications and collaboration; data center and cloud services; and managed services.
Logicalis Group employs over 2,500 people worldwide, including highly trained service specialists who design, specify, deploy and manage complex ICT infrastructures to meet the needs of over 6,000 corporate and public sector customers. To achieve this, Logicalis maintains strong partnerships with technology leaders such as Cisco, HP, IBM and Microsoft.
The Logicalis Group has annualized revenues of over $1 billion, from operations in the UK, US, Germany, South America and Asia Pacific, and is fast establishing itself as one of the leading IT and Communications solution integrators, specializing in the areas of advanced technologies and services.
The Logicalis Group is a division of Datatec Limited, listed on the Johannesburg and London AIM Stock Exchanges, with revenues of approximately $5 billion.
For more information, visit http://www.us.logicalis.com.
Business and technology working as one
Learn more about Logicalis activities through a variety of social media outlets.