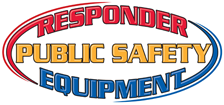 As a veteran and former volunteer firefighter, we understand the necessity of having high-quality equipment when responding to an emergency situation.
St. Louis, MO (PRWEB) May 08, 2012
The alarming number of natural disasters in 2011 demonstrated the importance of emergency response organizations. Each team requires specialized equipment to safely approach unpredictable situations. Recent investigations uncovered that many groups possess inferior or outdated first response products and cannot effectively perform their duties. Responder PSE, an online distributor of high-quality public safety equipment, has released a new website to ensure that these organizations have access to the superior products at competitive prices.
Since an overwhelming number of online distributors sell cheaply manufactured items from China, Responder PSE chose an alternative route and supplies only the most reputable brands. The recent exposure by The Chicago Sun Times surrounding the failure of Project Shield, a $43 million Homeland Security initiative, illustrates that any organization may unknowingly purchase inferior equipment. When an investigation uncovered that the products were defective, the whole program was jeopardized. The prevalence of inferior equipment on the market is primarily due to the tight squeeze on agency budgets and the profit motives of unscrupulous distributors. Too many first responders purchase items only to discover they quickly fail or never work properly to begin with.
Responder PSE's new website aims to provide organizations with access to the highest-quality equipment throughout the domestic and international market. Fueled by an increase in consumer demand, the company constantly expands its product line to include a wide variety of public safety equipment. Whelen, Feniex and Carson Manufacturing, which are all manufactured in the United States, are just a few of the leading brands available on their website. Whether an individual is looking for LED dash lights or an entire organization needs to be outfitted with police lights, siren speakers, grille lights, push bumpers, etc., the new website allows customers to easily find and purchase equipment.
From day one, the demand for Responder PSE's products has led the company to experience double-digit growth despite the economic downturn. This fact may be attributed in part to first responders preemptively planning for another year of natural disasters. However, the total focus on customer service and satisfaction is the main reason Responder PSE continues to thrive. "The media has recently exposed what many in the public safety equipment industry already know; that poor quality products saturate the market," says Michael Netherton, owner of Responder PSE. "Our main objective is to provide customers with superior options from only the most reputable brands. As a veteran and former volunteer firefighter, we understand the necessity of having high-quality equipment when responding to an emergency situation."
As a supplier of public safety equipment, the company believes each item must be durable, functional, and reliable. Responder PSE worked decisively to achieve the level of Master Distributor of Whelen products in just six months. Having done so, allows Responder PSE to pass the savings onto customers. All of these products, and more, can be found on their new website. Responder PSE has taken on a competitive price structure to ensure that no individual or organization is unable to access the best brands. More information may be found on the new Responder PSE website http://www.responderpse.com
About Responder PSE
Founded in 2007 by Michael Netherton, Responder PSE is an online distributor of high-quality personal safety equipment with a retail store located in St. Louis, MO. The company originated as an off-shoot from Project Responder, the Ultimate Volunteer Firefighter's Response Vehicle. The business has experienced compounding growth over the past few years as the demand for superior products has increased. Responder PSE focuses on customer service to ensure that each individual has a positive experience from start to finish.