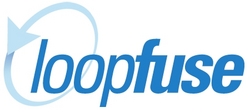 The addition of these two capabilities does just that with the LeadFlow Enroller allowing salespeople to directly add or remove prospects from lead nurturing tracks and the Sandbox Connector offering greater workflow testing capabilities
Atlanta, GA (PRWEB) May 02, 2012
LoopFuse, the leading provider of sales and marketing automation software for small-to-medium-sized businesses (SMB), today announced two major enhancements to its Salesforce.com customer relationship management (CRM) support.

LeadFlow Enroller: The LoopFuse LeadFlow Enroller allows users to add leads and contacts into an existing LeadFlow program directly from Salesforce.com. The plugin also displays the LeadFlow programs active for a lead or contact. The LeadFlow Enroller is available for download from the Salesforce.com AppExchange and is compatible with all paid LoopFuse OneView accounts.
Sandbox Connector: The LoopFuse Sandbox Connector provides the ability to create a LoopFuse testing environment to be used with sandbox functionality available in Enterprise and Unlimited Salesforce.com Editions. The Sandbox Connector is available to all paid LoopFuse OneView accounts.
"Our customers are always seeking ways to add tighter integration between their sales and marketing teams," said Sean Dwyer, CEO of LoopFuse. "The addition of these two capabilities does just that with the LeadFlow Enroller allowing salespeople to directly add or remove prospects from lead nurturing tracks and the Sandbox Connector offering greater workflow testing capabilities."
LoopFuse offers an on-demand marketing automation platform for small-to-medium sized businesses and is unique in the industry with its forever-free FreeView version which provides access to the benefits of marketing automation at no cost. Paid OneView versions which offer additional functionality like the LeadFlow Enroller and Sandbox Connector start at just $450 per month.
Download the LoopFuse LeadFlow Enroller from the AppExchange
Request more information about the LoopFuse Sandbox Connector
Try LoopFuse to automate your marketing for free by visiting: http://www.loopfuse.com
About LoopFuse, Inc.
LoopFuse offers a B2B marketing automation platform that tells you who is visiting your website, helps you capture their information, sends lead nurturing emails, scores the best opportunities, and integrates it all into your CRM system with advanced reporting. Once in place, you'll see more qualified leads, shorter sales cycles, increased marketing and sales efficiency, and the automation of once manual and repetitive tasks. In short, we help you generate revenue faster. LoopFuse is privately held company based in Atlanta, GA. For more information on LoopFuse, please visit http://www.LoopFuse.com.
For more information contact:
LoopFuse
pr(at)loopfuse(dot)com
tel. +1.206.327.0397
The names of actual companies and products mentioned herein may be the trademarks of their respective owners.
###